Hey dear friends. Have you drink your morning coffee or not yet? Prepare one coffee for you to wake up your body and brain and read our post today. Now, you are probably wondering what will be the theme today and we will reveal you in short. What follows next are amazing watermelon catering and decoration for the tables when you are making party in the summer period! It's cheap, it's decorative and you can surely make it because we can all make it!
Eating healthy food is important but catering is also an important part when we are celebrating a birthday, party, anniversary, grand opening. When we will make a combination of healthy food and catering we will make the best of the best decor on the table! this is why we will show you today what can be done by watermelon, to show food art and to eat healthy food during the summer! Just spend some time and see the photos!!!
Watermelon flower – looks nice but it's hard to make it
In the very first photo from this post, you will see watermelon carving and catering which will be the top decor on the table when you will be MAKING SOME party and celebrating! Take a look at it.
Watermelon art – perfection
To be honest, I don't think that we should all make this art which you can see in the second photo from this post, but it's worth to take a look in it and find an idea.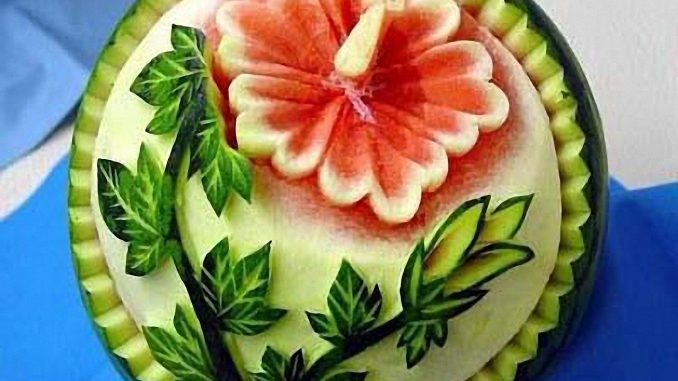 An amazing watermelon birds and cocktails
Not just that you will create art from the watermelon but you will also make cocktails and drink it with friends and family. With this, you won't throw anything of this fruit and your table will look so nice and pretty. Don't be shame and show your food art and creativity you wear in yourself!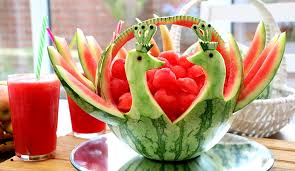 Barbie watermelon dress – nice for your little girl birthday party
In the second photo, we will show you what type of dress to make by reusing the watermelon. Please take a look in it and try to make it for your little girl or make it for yourself! Sorry to tell you that this is the last photo from this post and hope you will follow our posts for more ideas! For many more!!!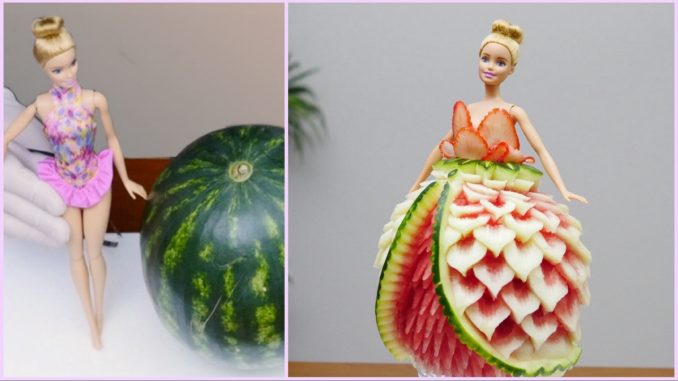 In the introduction of this post we talked about the coffee and waking up, but did you miss our last post about what coffee makes to your brain and body??? Oh, don't kid me and follow the link to read such important facts!!! Thanks for your time and keep reading our recipes, tips for eating healthy food and staying healthy and young because we all wish this!!! Nice weekend!