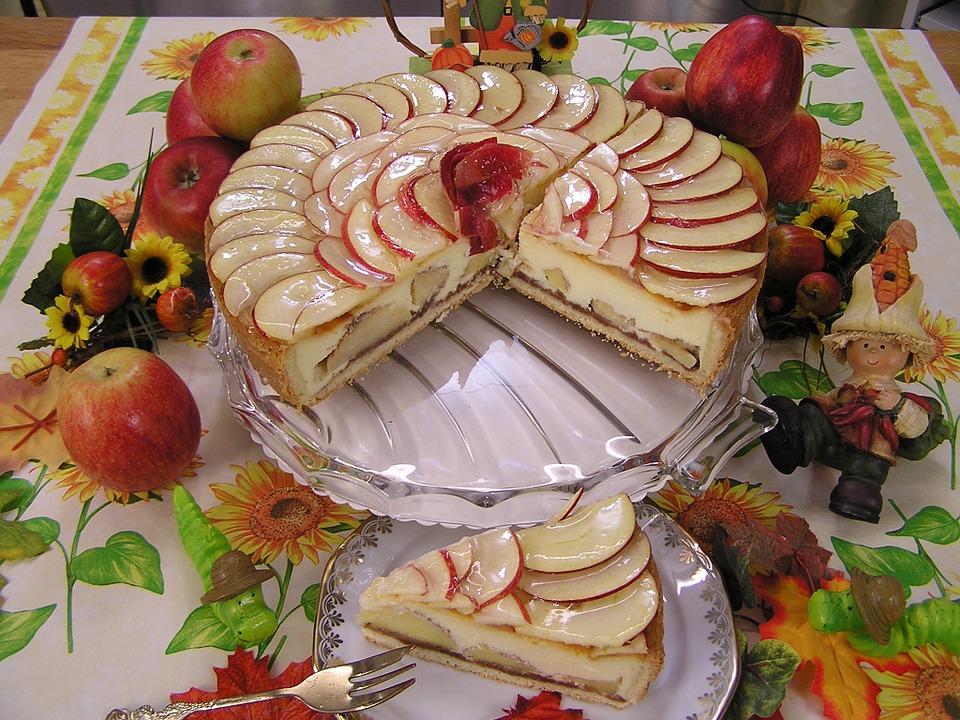 Hey friends, how are you? The season of apple desserts may start now and we will open with a few delicious desserts that are easier than you think. Check about baked apples filled with oatmeals, pie made of apples, tart of apples, cheesecake of apples, sugary caramel apples and learn how to prepare it at home. All these ideas are exactly for the fall and winter season which follows. Find inspiration and prepare something delicious for you, your partner, your kids or nephews!
Also read about corn recipes that you can make it in your free time, a post shared on our amazing website. Eat healthy food and be a healthy person. Also, follow our website for the best healthy food recipes.
1. Baked apple filled with oatmeal
The first dessert for this post is about baked apples. Cold days allow us to cook and to bake our favourite fruits without getting warm. This recipe is short and the only thing you need to is to wash the apple, to clean it inside to fill it with oatmeal and to bake it for about 30 minutes. Mmmm, I wish to try this dessert at the moment!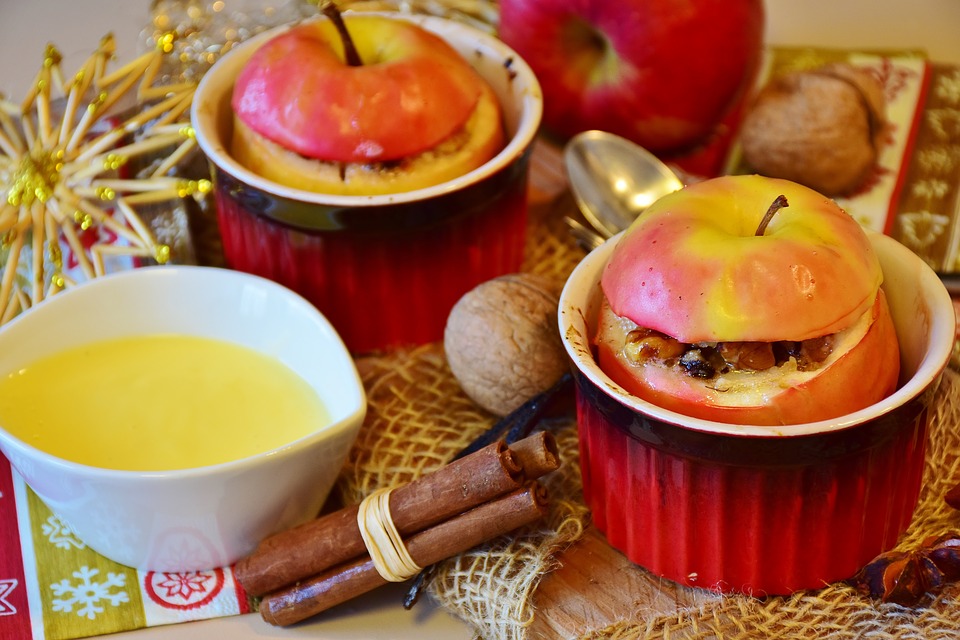 2. Apple desserts – pie
I must reveal that I've made this recipe at my home last week and the result was stunning. For only five minutes we've eaten all the pie, can you beleive it? The dessert like this is done with baked apples at the surface of the tart, brown flour and the time you will need for preparation is 30 minutes again.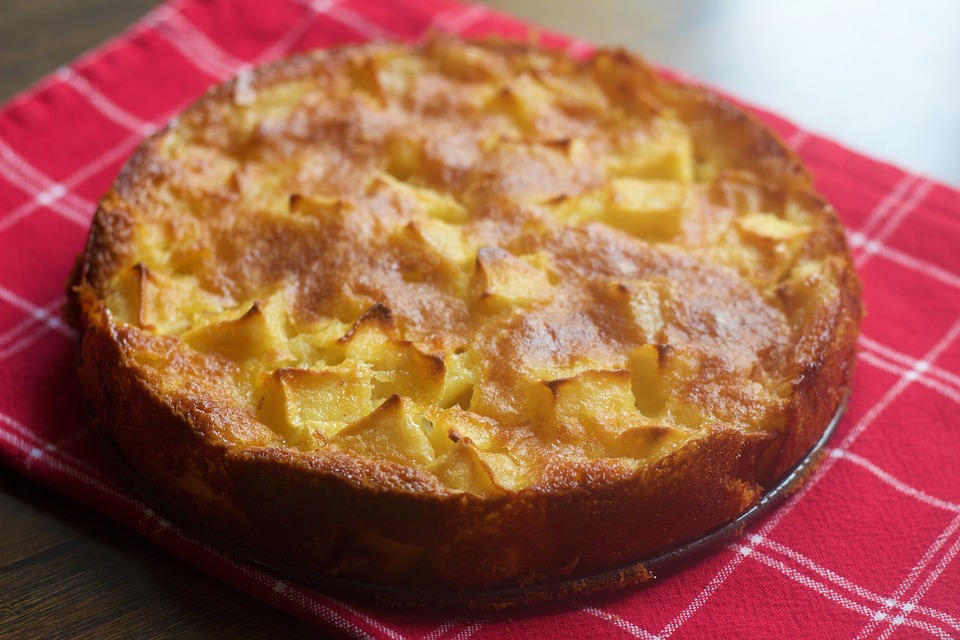 3. Salted caramel cheesecake
Cheesecake is a delicious recipe that we all love to prepare at home, and the taste is wonderful if we just add apples and caramel on the surface. Take a look in the following photo and find free time to prepare it at home, check this link where you have the full recipe. Caramel cheesecake with apples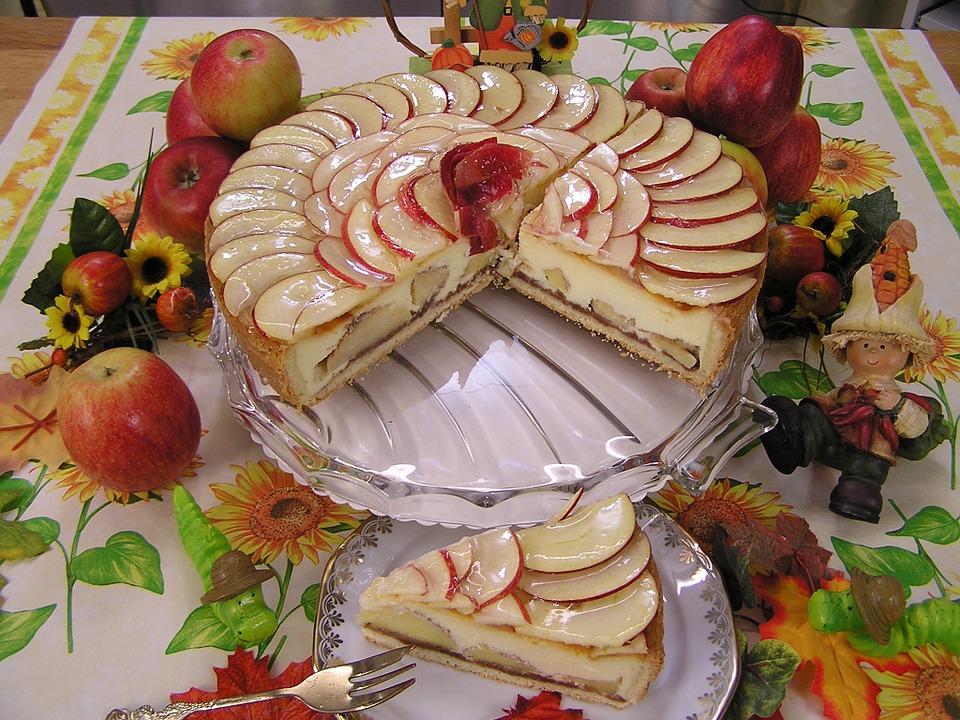 Candied sugary apples
This is probably children's favourite dessert that you must know how to prepare it. If you don't know how to prepare it you must learn it. So, keep following this link and find out how to prepare it in an easy way and to make your children happy. By the way, I'm sure that this recipe will bring you back in the days when you were the child too.
Delicious cake of apples
And who doesn't want apples, my friends? I don't think that there is a person who doesn't want to add apples in the everyday diet. Check this post where you have the full instructions about how to prepare it at home. This is the last recipe for this post and is about how to prepare a case of apples. I hope that you find some apple desserts recipes ideas for your own home and you will try to make it in free time. If you do that, please share in the photo with us in a comment below this post because we would like to know.