I think that every person, adults, seniors, and children love eating a banana. Banana is a fruit that contains potassium, also is rich in Vitamin B6 and Vitamin C. Like most other fruit, bananas are a good source of vitamins and we need to include it in our diet. ( every day if it's possible). We can play with this fruit and eat interesting and healthy banana meals each day and prepare it also for our little children.
Before checking these healthy banana meals also read about the health benefits of eating avocado and find out while this fruit contains many vitamins.
Banana meals – make a butterfly with fruits
Perfect butterfly with kiwi, banana, strawberry, melon, and blueberry. Make this amazing food art in the following photo and enjoy life while eating vitamins and staying healthy. See the idea now in the very first photo of the post.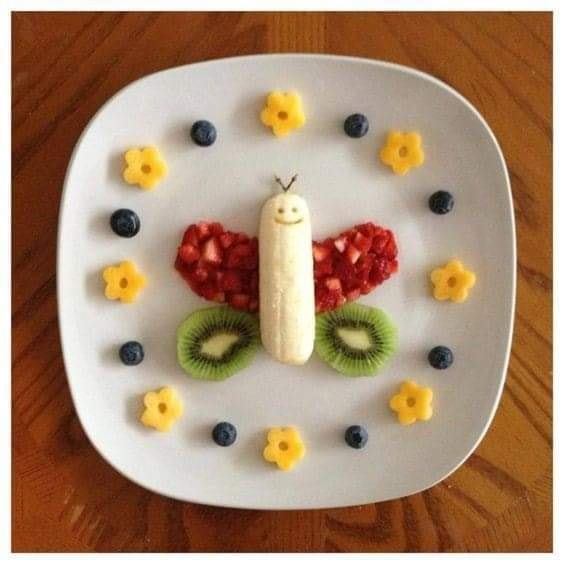 Superhero with banana
Perfect idea for little boys that wants to see their heroes on the plate. With a combination of banana and apple, you can make this for your little son and make him happy. I think that we should all teach our children to eat healthy food.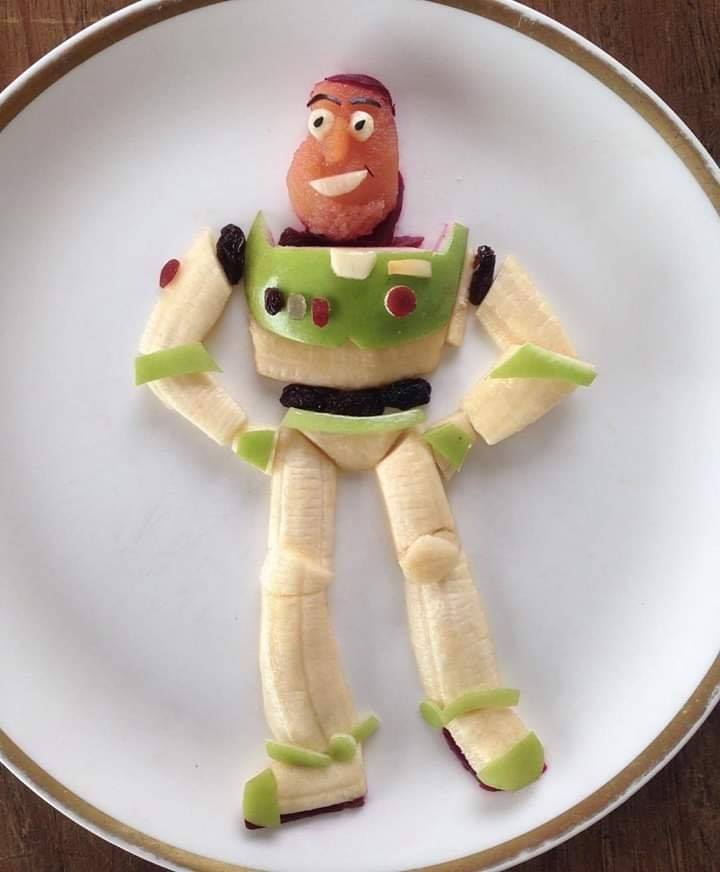 Make banana dolphins
Cute banana dolphins that you can make on the plate and play with food while at the same time teaching your children to eat healthy meals.
Photo collage – banana meals
We will finish this post with photo collage of banana meals. For example, you can make the banana plane, banana swan and dolphins, banana trees, and flowers. You can either make palm, ice cream, bones for dogs, giraffe. For more details find some idea in the following photos from our photo collage and this will be the end of the post today. I hope that you will make this some morning and have the best and the healthiest breakfast.
This is all for today and for our post about food catering. Feel free to use these ideas and make the same food art on your plate or to share it on social media. Now, bye and start the day with positive thoughts!