Sometimes is hard to choose what kind of cake to give to your dearest people for their birthdays. So, today we have perfect cakes for Coca-Cola lovers! I hope that you have free time to stay with us and see our delicious ideas for today!
Please also read about how to make amazing fruit shape decorations that is the last post we shared recently.
Coca-cola cakes – the best gift that anyone can give you for your birthday party
In the first photo as in the following photos, we will see different creations of cakes with the Coca-Cola theme. There is no person that will refuse a present like this!!! We all love coca-cola, don't we??
Cakes in combinations with plastic bottles with the theme Coca-Cola
In the second photo, we can see how to keep the palstic bottles with the theme Coca-Cola. What do you think, do you like this cake to be part of your birthday??
Oh, how lovely cake with the plastic bottle in combination
Take a look at the third photo of the post and our cake for those people who love Coca-Cola. What about you, are you a coca-Cola lover? Tell us in the comment below the post.
Keep the coca-cola can on the top of the cake
In the last photo, we can see how to keep the can at the top of our cake and enjoy the taste. This photo and idea will be the end of the post and the last thing we will share with you today. Keep following us for more cakes ideas similar to this!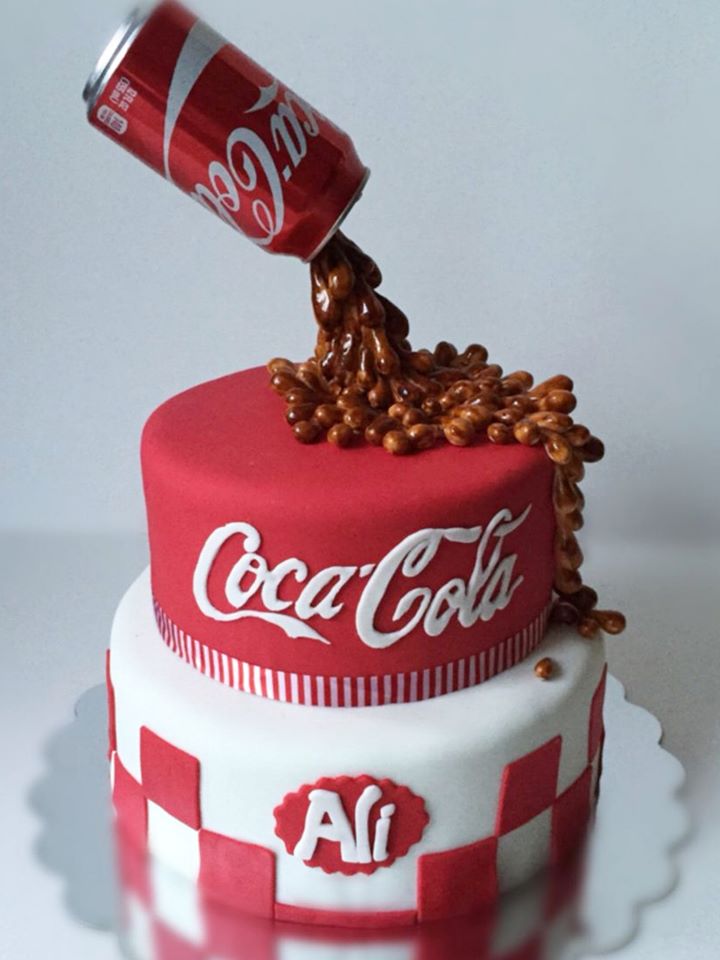 In the end thanks so much for your time and keep following our page in the future to read other posts interesting and similar to these!!!