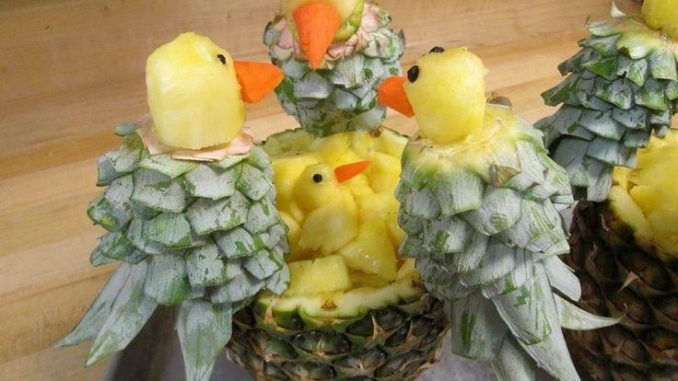 On this lovely Sunday stay with us to see our fruit art ideas that you can use for table catering for any kind of party and celebration. Today, we will keep on cool and crazy pineapple art ideas that can be easily done by your two hands. Find the details about it, in the photos below and always have some ideas in your head for catering.
Read the last post we shared, about the food that can help you to fight depression. If you don't face depression stay with us to the end and see the following food art ideas we found only for you. Inspire yourself!
Make pineapple porcupine/pineapple art
The first idea is about to make pineapple porcupine for the birthday party of your birthday or to your children.
Make pineapple owl in an easy way
This cool food art you can make just by pineapple and make it for a birthday party. How to make it? Follow the photo and the link below the photo.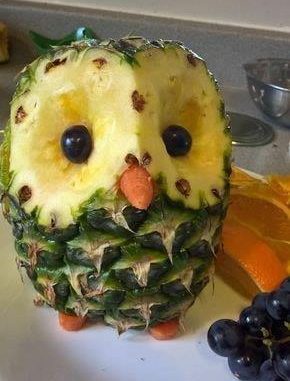 Make pineapple owl
Another idea to make pineapple owl but this time includes carrot, olives and other veggies we want to add. Take a view of the photos that follow now.
Make the cutes pineapple art
Let this lovely idea be part of your party. Cut the pineapple and make eyeglasses with the layout. I think that there isn't any person that won't like this. See the idea now.
Food art- pineapple birds
These pineapple birds are great choice to make food art. This is the last photo of the post so I hope you lied all the ideas we shared with you. Thanks for following us!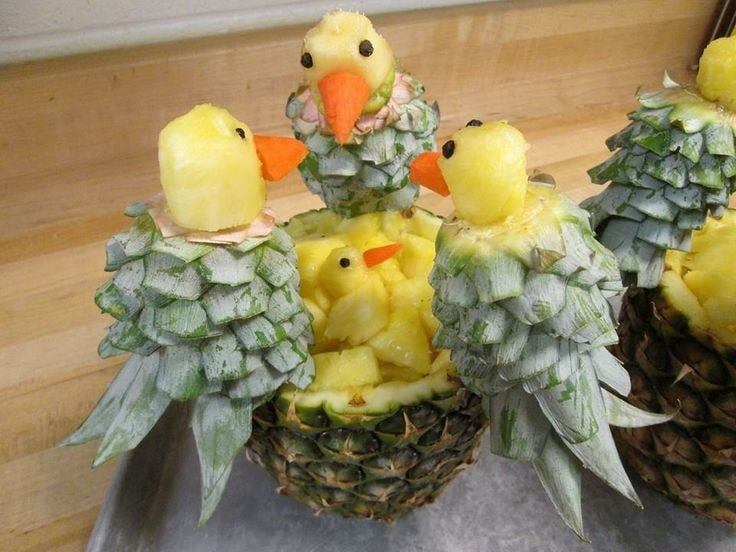 Now when you know how to make cool ideas with pineapple, make it for any celebration, birthday party of some member of your family and share a post with friends. thanks a lot for your time and this will be the end of our post today. Have a nice Sunday!