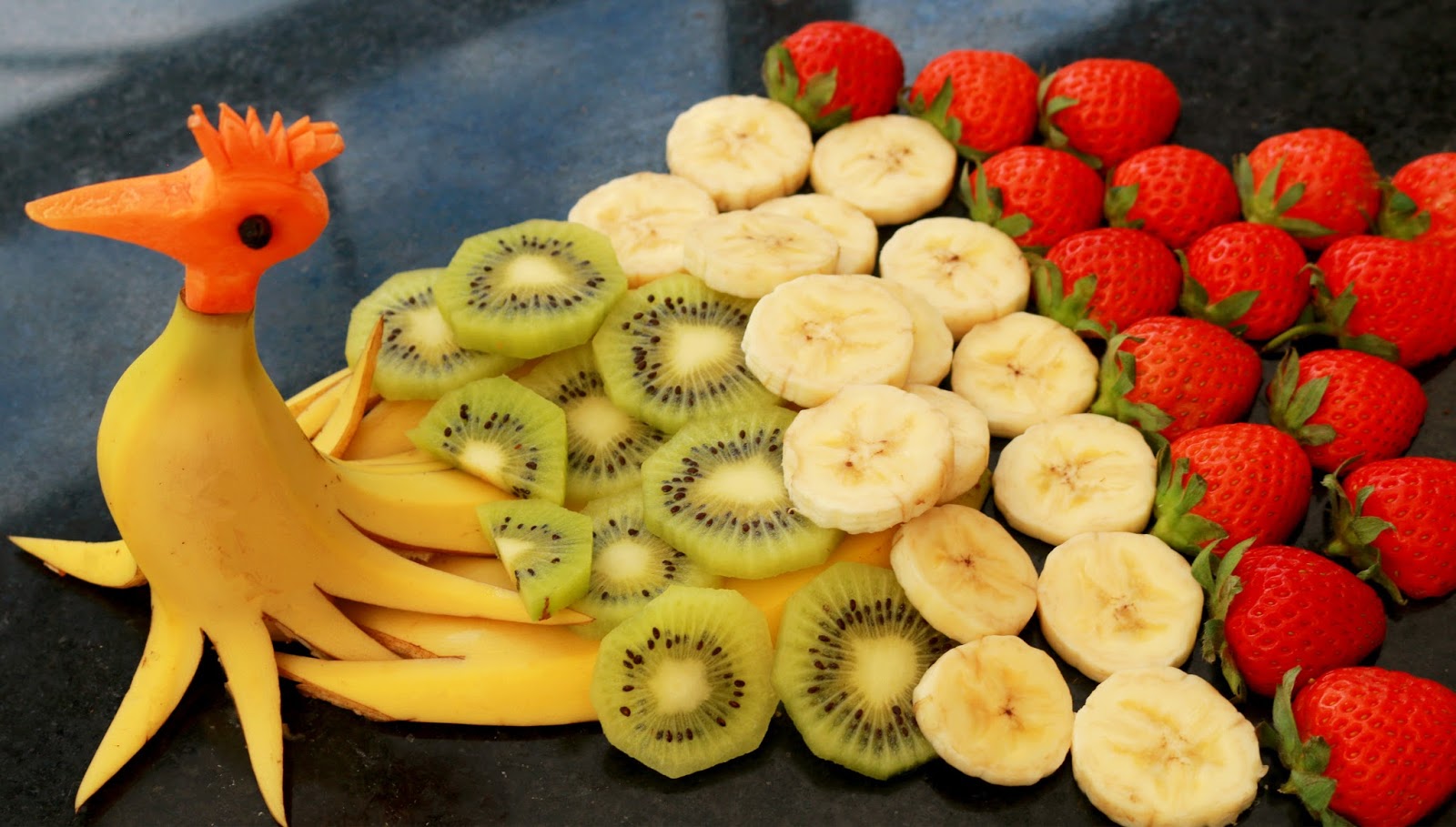 We need to be very creative and ready for every kind of party and celebration in our life. If we want to save money of paying someone to decorate the table, we can learn how to do that by ourselves, all we need is the idea. Our website always takes care to give you the best ideas about table arrangement and our team do that for free! This time, check about banana decoration art.
Hereinafter, you may see amazing and creative banana decoration art ideas that you can use to beautify one table setting. Banana is healthy food, one banana medium-size contains 105 calories and 27 grams of carbohydrate. Include your children in the decoration and spend fun time together in decorating the table but also eating bananas!
Banana shark idea for a birthday party
Children love sharks and dinosaurs so this is a cool idea for fruit carving garnish. Beauty the plate with this creative cuisine.
Banana octopus is a lovely idea for table art
Make art by using fruits and veggies. Save this photo that will help you as an inspiration for making an adorable octopus for your children birthday party. Be a creative parent and also teach your children to eat healthy food!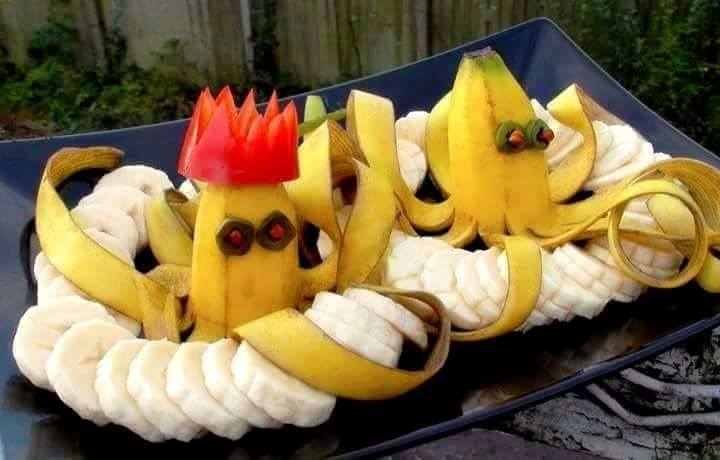 A banana dog creative idea for a birthday party
There are a lot of things to do by using a banana, but this idea is so cool that you can use for your daughter or son's birthday party. Make them happy with little creativity.
Banana rose made of banana
Banana is not only healthy fruit that you can just eat it but also you can make an art of it. Look at this rose that is easily made and used for table decoration art idea!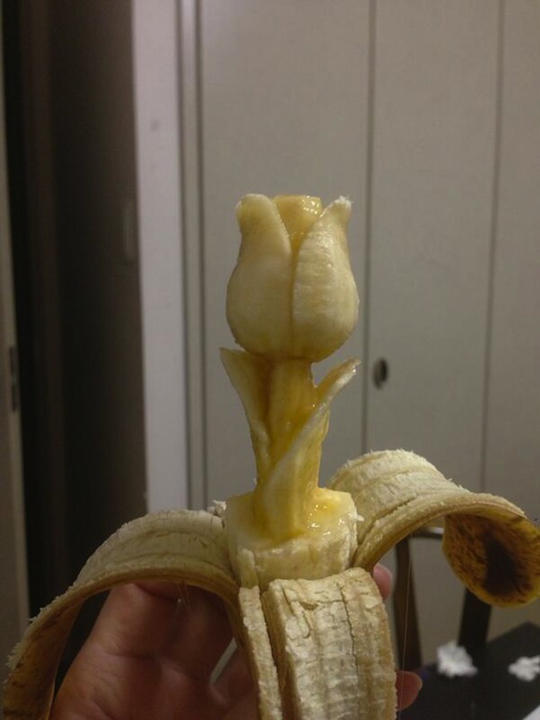 Amazing peacock made of fruits
In this photo, you can see adorable peacock made of different fruits bu the most dominant is exactly the banana fruit. Also, is added kiwi, strawberries and one veggie- carrots. Amazing idea.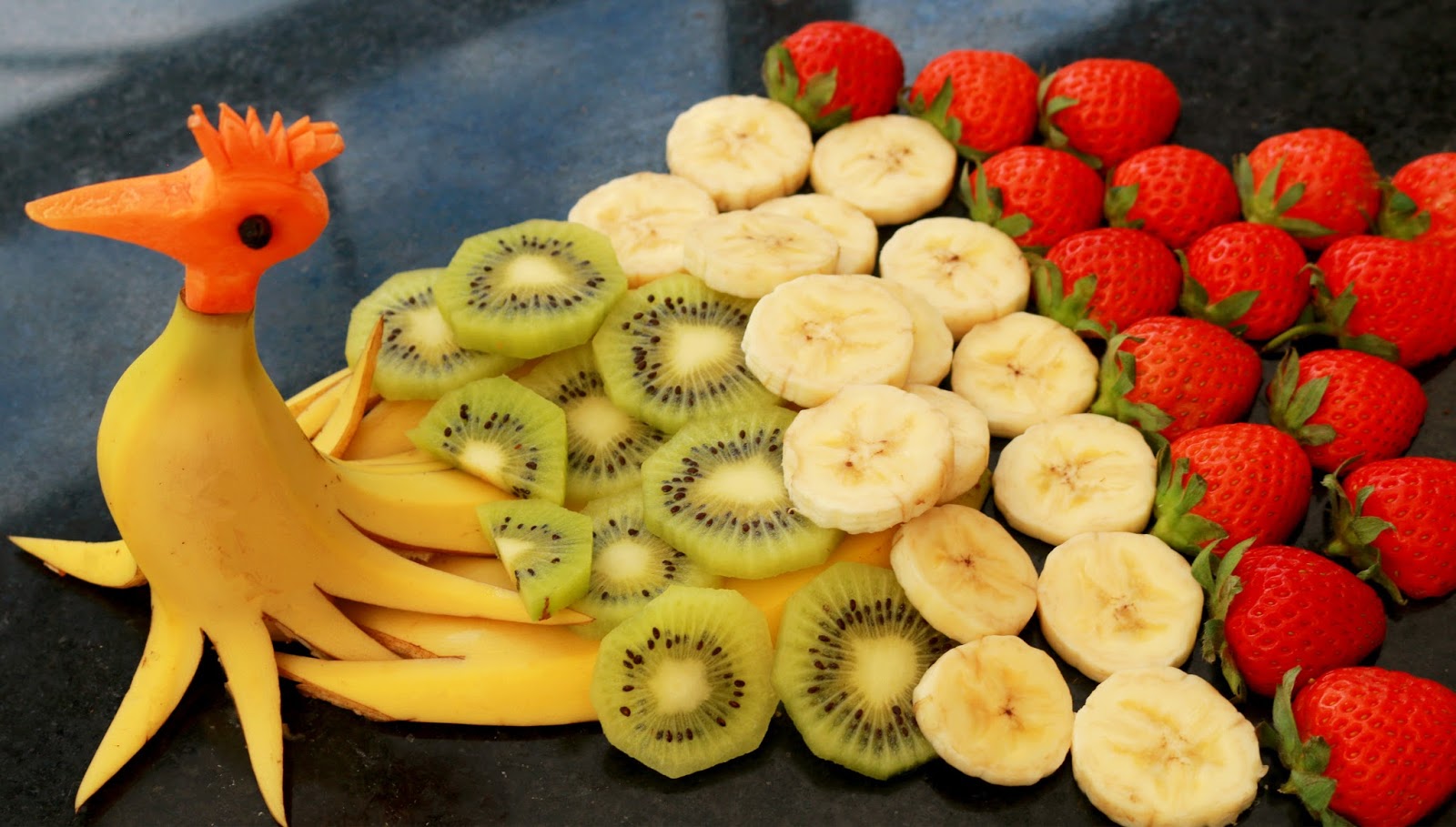 Banana decoration art, the dolphins
Cute dolphins will steal the show when you will make it and add it to the table for some party. Be creative, spend some time and make art of veggies and fruits.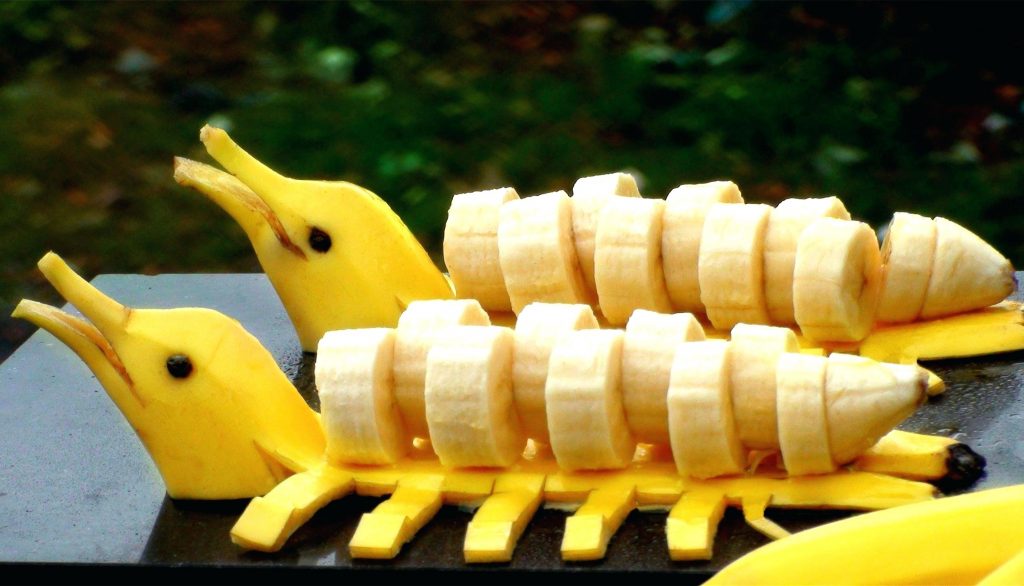 A palm tree is a creative idea for the summer period
Make an artistic salad of fruit for your partner and show your love for him. For preparing this salad you will need kiwi, blueberries, banana and orange. Also, take a look in this artistic vegetable art salad ideas for creative people.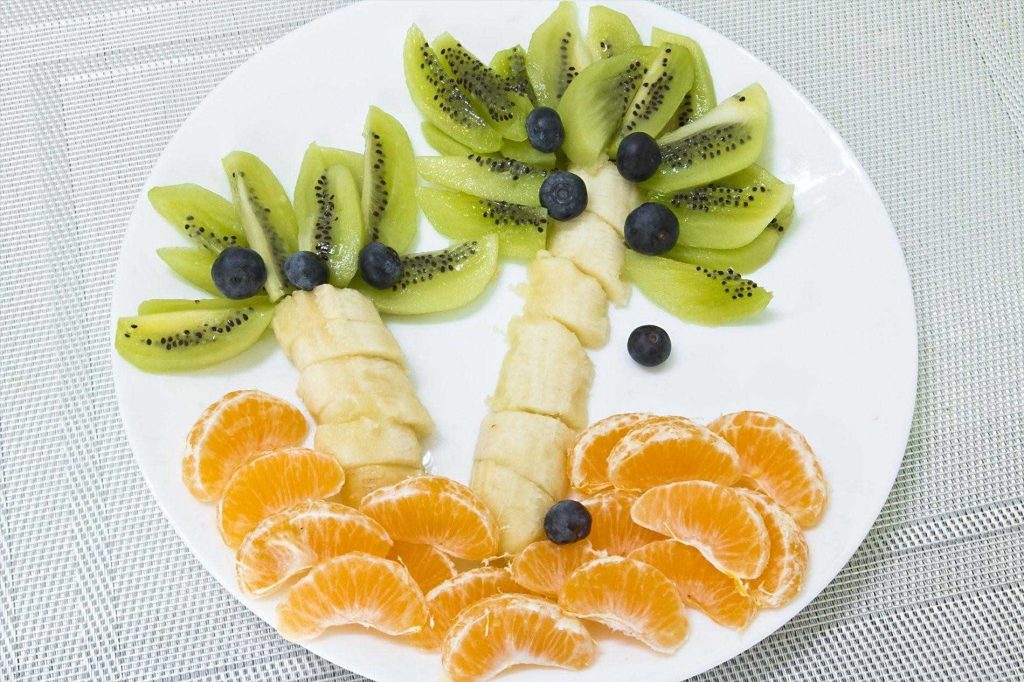 Banana ducks, creative idea for a birthday party
Interesting ducks idea for an outdoor party. I'm sure that every child would like to taste this if is decorated and served like this. Also, check about wedding decorations for a table setting if you are in plan to get married. Thanks for your attention and have a nice end of the week!