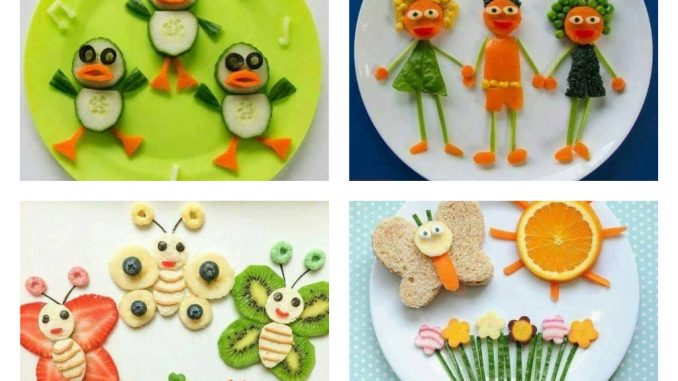 Sometimes, we must turn on our creativity to force our children to eat healthy food. How many times happened to you as a parent to prepare something and your kids to ignore it and to stay hungry? To be honest, to me had happened many times until I've learned how to turn on my creation and making food art. Some of the food art that I found on the net I shared with you in the photos below. Come on, take a look and learn how to make the mix of fruits, veggies and bread and making the healthiest meals!
By the way, check these Christmas meals that you can also prepare it for your kids because are way healthier than eating chocolates and cakes from the Christmas gifts.
Vegetable food art
Our first photo is about veggies food art in the plate that your kids will love to eat it in a minute. Take a look in it and learn how to make it at home for breakfast, lunch or dinner time.
Cute breakfast that you can prepare for your kids
Your kids won't resist eating this breakfast that looks amazing, a real art made of your hands.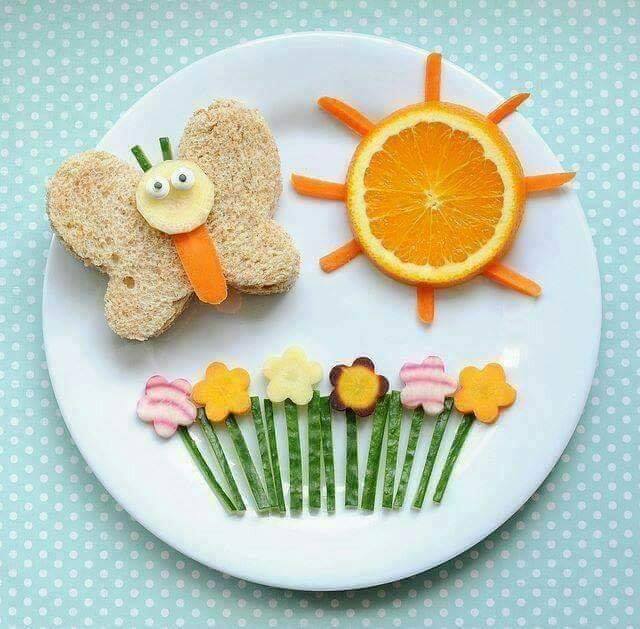 Use rice for making sheep that your children will love to eat
You don't have to force your child to eat if he/she don't want. Inspire yourself in this photo and make it for your table setting. Baa, baa black sheep is calling for you 🙂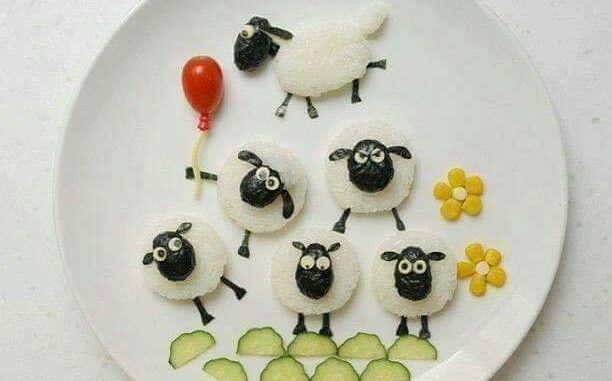 This is one creative way to use cucumber in cooking
Be a creative parent and use veggies for making food art, do this for your child. La, la la, prepare this for your house!
Make a rabbit in the plate
Child love rabbits made of healthy food and the following idea will be a perfect inspiration for your eyes.
Make a house of bread
Interesting birdhouse clock made of bread, fruit and vegetable mix. Mix up these ingredients and you will get the result!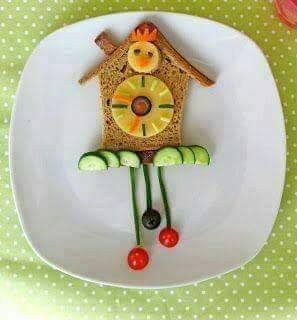 Make butterflies by using fruit
Not just with veggies but you can also use fruits for making a plate art, take a look at this idea.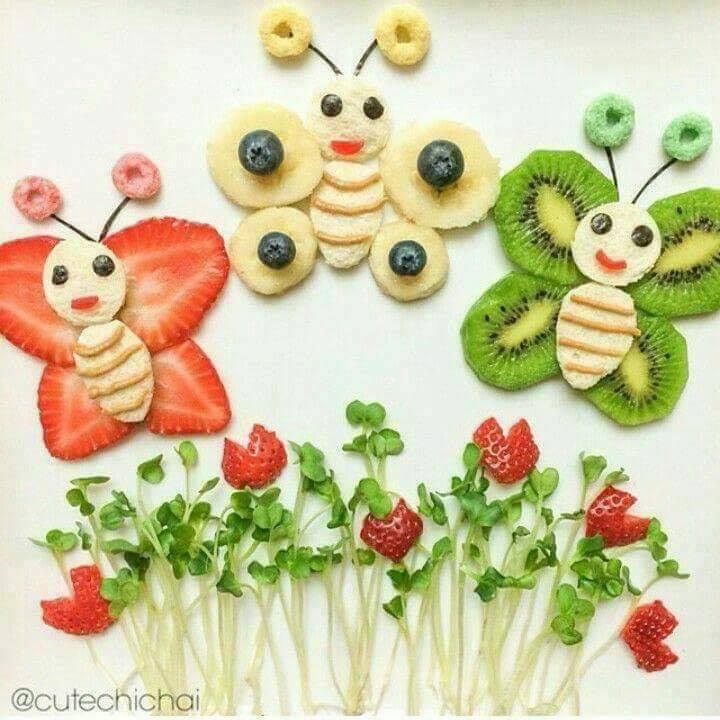 Use raspberries, popcorn, cheese and bread
Use these ingredients for making art of food and make happy the people you love. Take a look in the photo and if you like the idea, feel free to share it with your friends.
Make a cat of bread
Every child loves animals so this is a great idea to prepare it as a breakfast for them.  Check the link below the photo and learn what you will need for making this.
Make a penguin of bread for breakfast
The last idea of these creative meals is about how to use bread for making penguin in the kitchen place and to prepare breakfast for your children. Thanks for your attention!