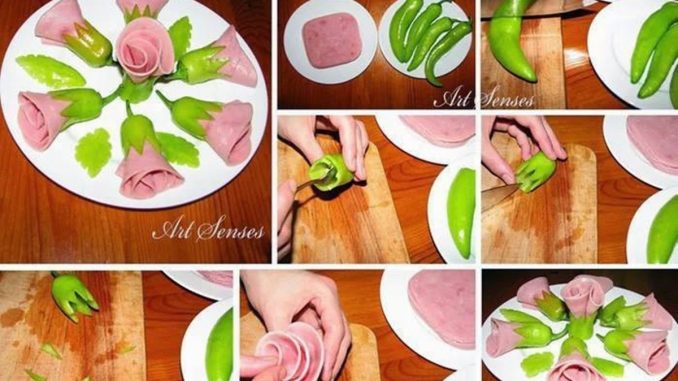 Hey friends! We all enjoy seeing our table well decorated, even though we pay for someone to do that for us or if we decorate by ourselves. I think that we are more satisfied and happy when we make some food crafts just by ourselves and we give all of us to make successful table art. In this post, we will inspire you about how to make food flowers by using vegetable and ham, how to make some other cute decorations by using veggies, meat or fruits.
Take a look in the following photos and instructions that will help you to improve the way of cooking. Teach your children to make creative art of food and in this way, they will love cooking and in future, they will prepare something for you!
Follow this link to see the most useful tools in our kitchen that we all badly need it.
Flower made of green pepper and ham
Sometimes we just want to make an art of our veggies and not just to simply add it to the table. One interesting way to decorate the table is to use green pepper and ham and to make a flower for our table setting. In the first photo, you will see the full process about how to make this by yourself.
In the second photo, you can see the final result of this project. If you like it, use the idea for your home and prepare creative breakfast, lunch or dinner for your family.
Mini mozzarella chicks with hearts made of tomatoes
In the second idea of this post, you can see how to make little chicks just by using mozzarella and how to make romantic small hearts by using tomatoes. Make this romantic food craft for your kitchen and surprise the people you love.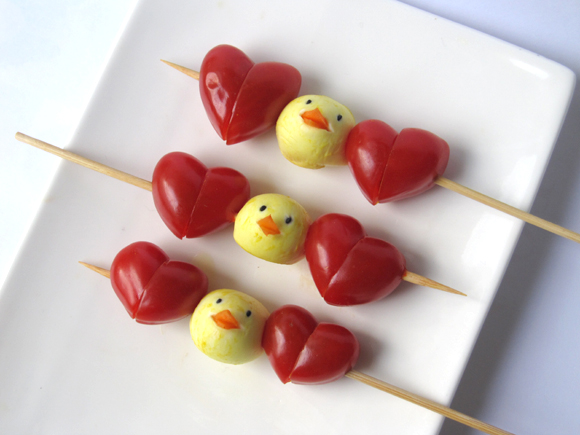 Food flowers that you can make for birthday parties
Lovely idea for birthday parties. Who wants a flower made of food? Everyone will love this idea that you will prepare in your home without paying for food arrangement and creation.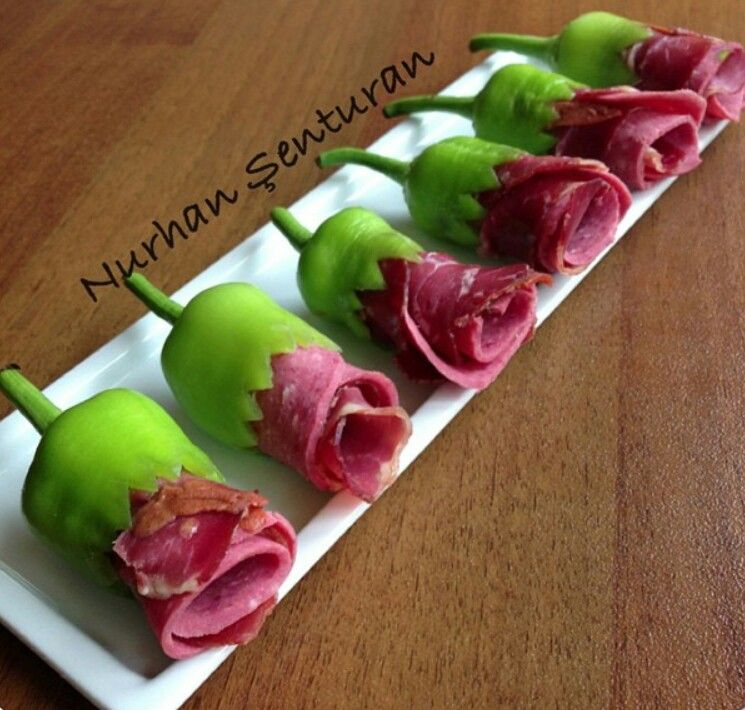 Cheese flowers to set the table
Lovely idea to arrange the cheese at home and to create cute flowers. Make this for decorating the table setting and show your creativity to the guests that are coming to visit you.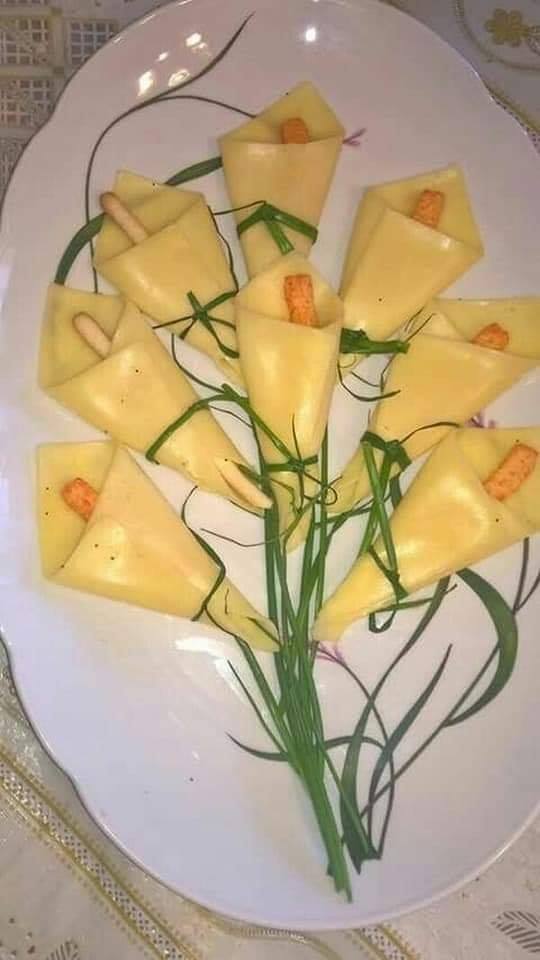 Tulip stuffed tomatoes – food craft
Make a tulip by using tomatoes filled with cheese. For the full process about how to make this craft at home follow the link that is attached below this photo. Inspire yourself and improve your cooking!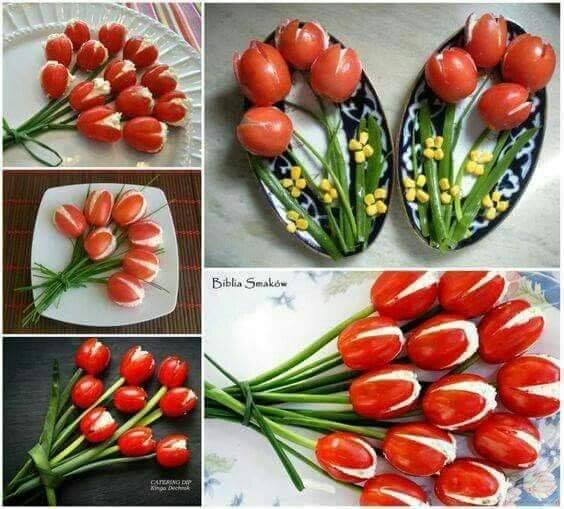 How to make carrot flowers
We will end up this post with the instructions about how to make carrot flowers in a unique and easy way. Follow the link before the photo or simply watch the video that we will upload next after this photo. Thank you for your time and attention and keep following our catering ideas!