For some people, dinner is a favourite part of the day when the whole family is gathered on the table. Our dinner recipes must be full of vitamins and mineral but we should avoid eating meat in the period of the evening. Eating meat before sleeping is bad for you because has high proteins and our body needs extra time to break it down. Prepare meat for breakfast or lunch when you will have a lot of activities that will help the digestive system to function normally. Eat veggies for dinner time with the most loved people in your life!
We offer you a plenty of veggie recipes ideas that will surely help you with the dinner preparation. Take your pick of the following low-cost dinner recipes. In your free extra time, read how to boost your energy and what to eat in the morning for breakfast, click here and find out.
1. Simple Vegetable Lasagna You Must Taste it
Lasagna is one of the favourite children's meals. A tasty mix of lasagna, tomatoes, yellow squash, spinach and ricotta. It sounds tasty and delicious even before preparation. Imagine what will happen when it will be ready to eat it.. your children will be asking for more and more!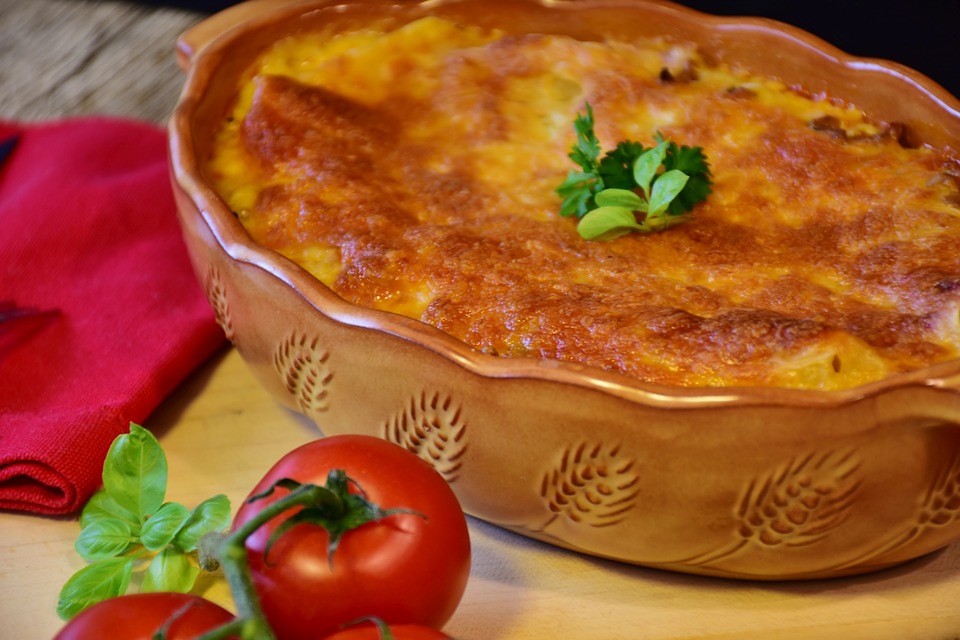 2. Chicken hot pie
We are fed up of eating chicken with rice and soup. Is time to prepare a different recipe for our family. This time the surprise is the chicken hot pie recipe. The ingredients you need for this recipe are the following: carrots, salt, chicken, pie ready crusts ( to save on time), celery and black pepper. Enjoy in preparation of this meal for your loved ones. Gather the whole family and make them happy with the best and low-cost dinner on the table! Enjoy your meal!
   3. Quick Veggie chilli – a combination of vegetables and chilli
Use one large saucepan to combine the tomato sauce, beans corn and chilli. Mix well before adding the tomato juice. Next step says: bring to a boil over medium-high heat. Put the saucepan on a side, cover it and wait about 10 minutes. Well, you prepared your veggie chilli in a quick way, bon appetit!
   4. Italian soup of tomatoes – the healthiest supper you have ever tried
Fresh tomatoes are very healthy for eating but also smashed tomatoes in a blender give you the same vitamin. To drink it or to eat it, is the same. But to prepare, it an Italian soup of tomatoes tastes totally different and tastier! Well, this is the recipe that most Italians eat for dinner.
5. Meatless tostadas (toasted bread) – one of the low-cost dinner recipes
I will show you the best dinner recipe for the end of this post. Have you ever heard about meatless tostadas? This is a Spanish recipe that means toasted bread with veggies. If you like to see it how it looks, peek these easy vegetarian tostadas that are low-cost and will take you just 10 minutes.