Hello there friends. This April made a surprise for us and gave snow even if we didn't expect it. What can we do, unless to stay at home, try to find some crafts and DIY ideas to make in a creative way. For example, you can learn how to make beautiful Easter wreath if you follow our post today. when I saw the ideas on the net, I thought that maybe this will be enough inspiring to appeal your attention.
Follow this link to read the last post of the previous month that was about how to prepare street food at home when you have no permission to leave the house.
Stay with us and find some ideas in the post below, learn how to make it, including your friends and make it together!
With broom and bunny – make perfect Easter wreath
The very first idea is how to make a wreath with material that we all have at home ( broom and old toy – bunny). With this, we can make the best door decoration and will wish WELCOME to every person that enters in our home place. Do you like the idea?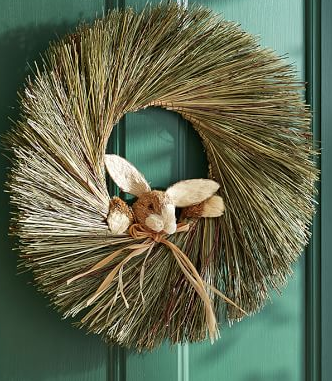 Make a wreath with eggshells or with candies
The second idea is about how to reuse the eggshells in combination with a broom and make perfect wreath for door place. The third idea is about how to apply the bunny candies and make the nice wreaths and hang there in the front door of the house place.
Make bunny as a door hanger
I think that this idea stole my all attention and will definitely try to make it at my home, in no time. The materials we need to make are the branches and a few plastic eggs and one pink tie. Check the idea that will be the last from our post and project today. Have fun!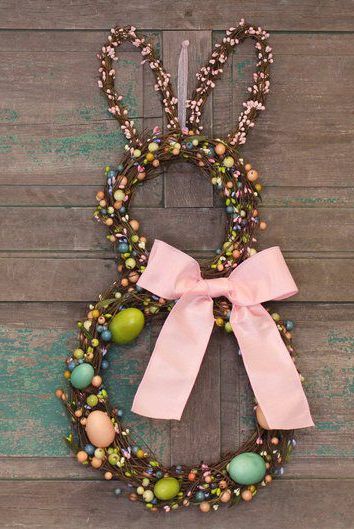 What do you think, which of these wreaths is beautiful enough to make it at home? Thanks a lot for your time and keep following us for more ideas similar to these. Be creative, boost your creativity and decorate your home ! ! !