For the biggest day in your life, you have so many preparations. Preparations with the food catering, interior and exterior decor with balloons, your dress, your costume, and so many things. But how to find the best wedding cake for this day? Stay with us and find some useful ideas about the wedding cake. If you are already married, give the ideas to your friends that are going to married soon!
Follow this link to read about our creative cupcakes you can make for your children – preschoolers. But, first, check these sweet pleasures – cakes for a wedding!
White and elegant wedding cake
If you choose the white and elegant wedding cake, you won't make a mistake. This cake will be a great option to say thanks for coming to all the guests coming to your wedding. Spend some time to see this photo and idea.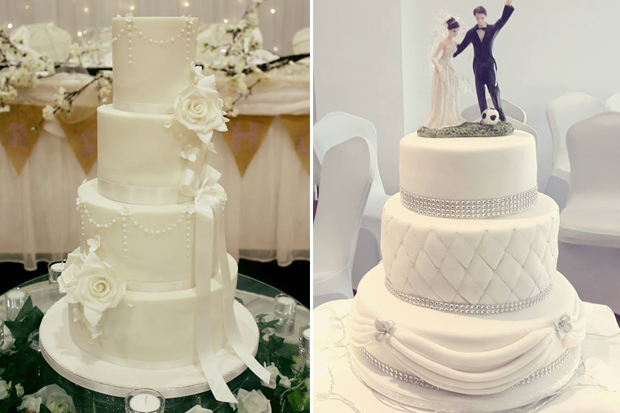 A simple but lovely wedding cake
I think that a white cake like this in the photo will be a great decision to bring it to your wedding. See this beauty!
Be different and choose the different cake for the ceremony
Choose a unique cake for the big day in your life. Let this photo be your example and a choice for this day! This cake serves it in combination with fresh berries, like red velvet cake and cream cheese filling or with alternating tiers of chocolate and vanilla or lemon. Scroll down to see the photo that follows now.
Your cake for a wedding can look like this!!!
Take a look at the last cake and last idea for today we share with you! Amazing idea that you should definitely try!
Thanks a lot for your time and please keep following our page in the near future to find other ideas similar to these!!!