We are all coffee lovers, admit it! Coffee gives us energy for work, coffee helps us to wake up in the morning and keeps us awake when we should be. This is why today our topic will be exactly the latte – tasty coffee. If you stay with us for some time, you will have the chance to see just perfect latte art ideas and you can easily make it all of it at home. Latte is a coffee drink that is made of espresso and steamed milk which gave the name,, cafe late,, or,,coffee&mlk,, but is spelled just LATTE in English.
Once when you will learn how to prepare it, you will make it not just for you but also can make a surprise for the whole family and friends! See the photos now and the full video.
Also, follow the link and read the last post we shared about how to make a fruity bouquet with your favorite fruit.
Latte art ideas in 4 ways
See the following four ideas about how to play with coffee and make the best latter art in the mug. To make it, you just need milk. Inspire yourself!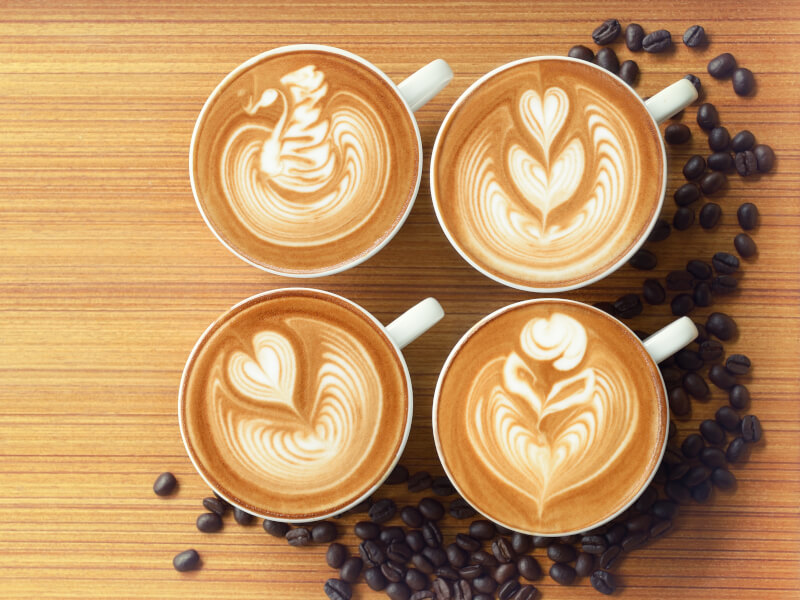 16 ideas about latter art – perfection for all of us
After our 4 ideas, we have also 16 ideas about how to make the best art in the mug. Use different ideas every day and always be inspired and positive people with the best coffee.
Amazing coffee & milk art
Learn some different tricks for your coffee.
We will end this post with this tutorial where you can see the full instructions about how to make the coffee art in an easy way. Watch it!
Thank you so much for your time and now prepare a coffee for you and don't forget to make an art in the coffee mug for you and dearest ones!