Good afternoon friends, how are you? We are fine, hiding of hot weather and searching for great ideas to share with you. Today, we won't share recipes about food but we will keep on the room where you prepare delicious food and spend even 60 % of the day. If you want to save on time and space these kitchen storage hacks will save you space and time either. See the hacks now in the following.
Follow this link to read about how GROWING STRAWBERRIES is possible right there in your garden place.
Kitchen storage hacks – useful and space-saving
First of all, find mason jars for your kitchen tools, a place for the bin. (special hidden shelves). Second of all, arrange the seasoning and ingredients that you are using every day and add in the lunch. See the idea now that follows to learn some new kitchen hack.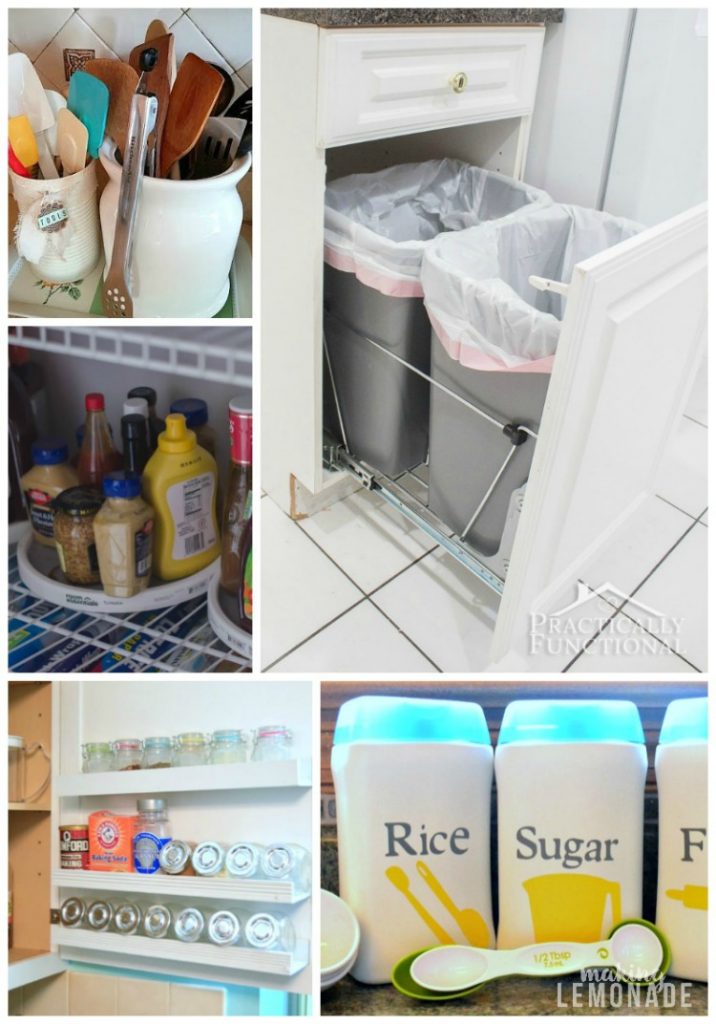 Find different shelves for your snacks, sweet and spicy
If you do this thing and separate sweet from spicy and snacks, you will always have an organized kitchen. the example is shown in the next photo and I hope that yo have enough time to check it.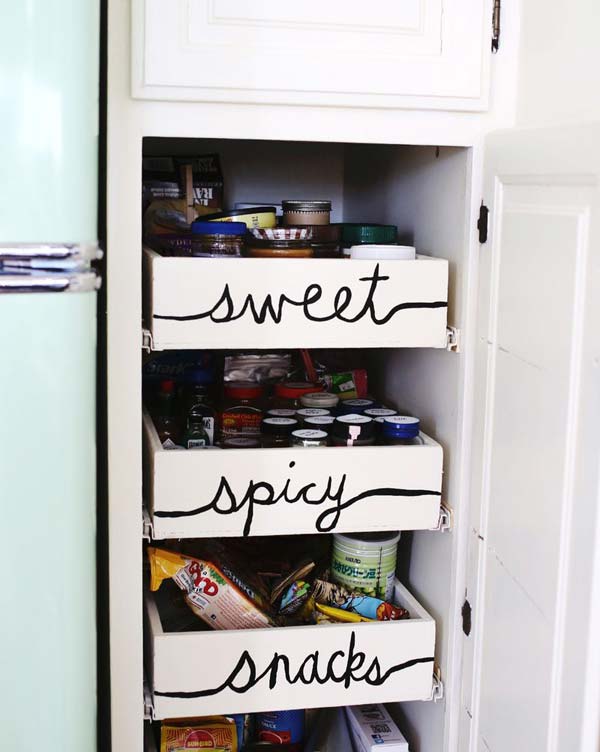 Food storage – kitchen storage hacks
When you will organize your kitchen and hanging shelves, now it's time to organize the food. Find different shelves for the oranges and citrus and for the nuts. Find some inspiration in the next photo collage where you can show the ideas now.
Organize the kitchen drawers
Your kitchen tools could be organized like this and this will save you time while you search for it. And we search for it every day. aren't we?
Thanks a lot for your time dear friends and keep following our page in the future for more ideas like these. Bye and have fun!