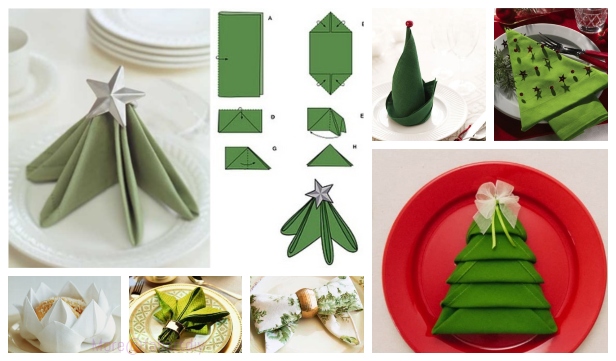 During the holidays and Christmas time, we receive a lot of guests in our home. We wish to have a nice home, at the first view, a clean place. In the second view, nice decorations, nice tabletops and also tasty food. ( if our guests are staying for dinner and lunchtime). Today we have an interesting idea to share with you – napkin folding Christmas tree ideas for the best tabletop decoration, friends!
Also read about our last post that was about cold and fresh salads that you can make in no time, any time!
Flat napkin folding Christmas tree – tutorial
In the following photo, you can see how to make the flat napkin folding Christmas tree and decorate the tabletop in the best way. Your deserve to be creative and show how nice people you are, by making these crafts.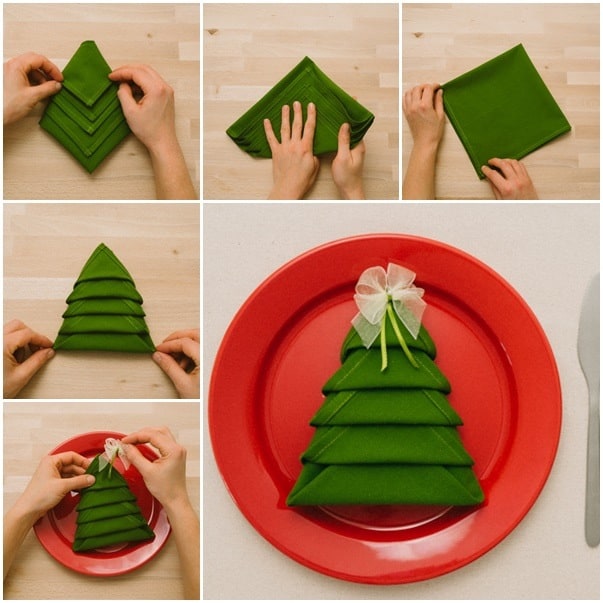 2. Standing napkin folding tutorial – Christmas tree
In the following photo, we can see step by step, how to make a standing Christmas tree and be creative people. Check the details in the second photo from the post today we shared with you.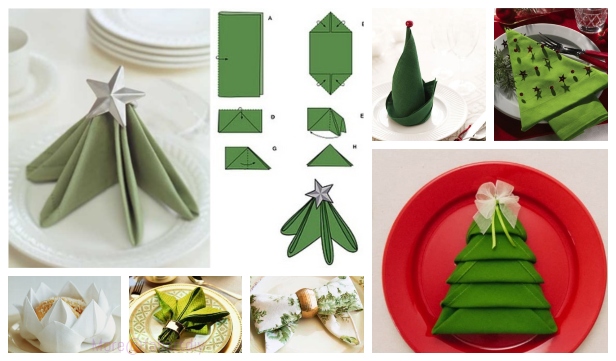 3. Christmas napkins – again Christmas tree
In the third photo, we can see again the Christmas tree, done with napkins. Take a look at the photo step by step and find the instructions for the free time and make the craft in an easy way. Surprise your guests with our lovely ideas that you already learned with our help dear friends.

This is the end of the post, so hope you had fun with us and you are already inspired to make these napkin folding in your free time! Thanks a lot for your time and attention and tell your friends about our post today! Have a nice holiday with people you love!