Do you think that today will be an unlucky day for you because it is Friday the 13 th? We don't think so if you are following our pages will be an ordinary day like every other day. For the Christmas period, we receive a lot of guests in our house place. This is why we should have many recipes in our head and to learn how to impress our guests. The most important thing is to eat healthy food, a meal that will reduce our weight, will keep us fresh, will boost our energy and at the same time will be looking nice when adding on the tabletop. We have Christmas meals like this and your task is to STAY WHERE YOU ARE to SCROLL DOWN and see our decorations! Your Friday will start in the best way if you check our page!!!
Also, read about our last RECIPE that was about how to prepare the best biscuit house and make a surprise for the little ones!!!
Christmas meals – make a star from cheese
Combine the blue cheese with white cheese with an aim to make a star and to decorate in the best way you can. Find the idea in the first photo from the post. You can eat it for only 5 minutes!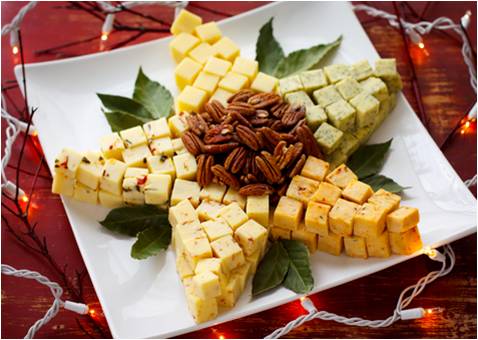 Arrange the ingredients in way o form large Christmas tree
Cheese, sausage, gammon, herbs, mix all these appetizers to create a large Christmas tree. All this adds it to a wooden plate and add it to the table. Impress your guests!!! Good appetite!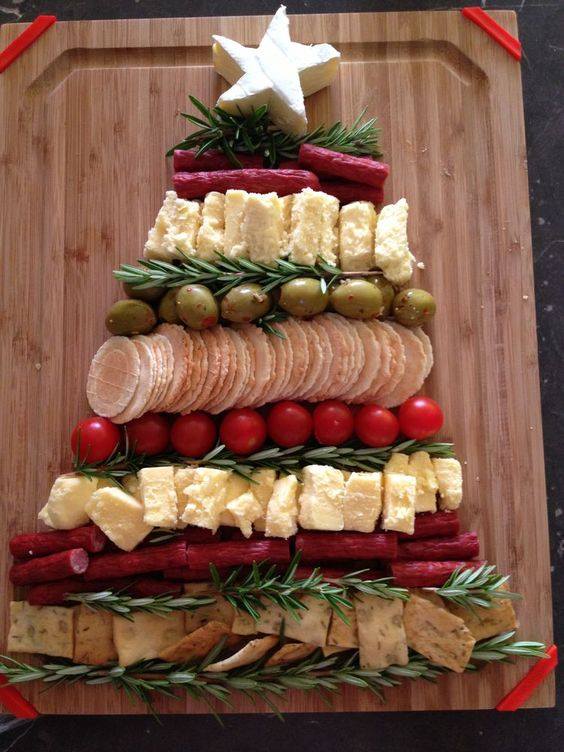 Make a Christmas tree with grapes and cheese
In the third recipe, you will see how to arrange the grapes with the cheese and to make nice decor for the table. Be healthy with amazing food decor and arrangement!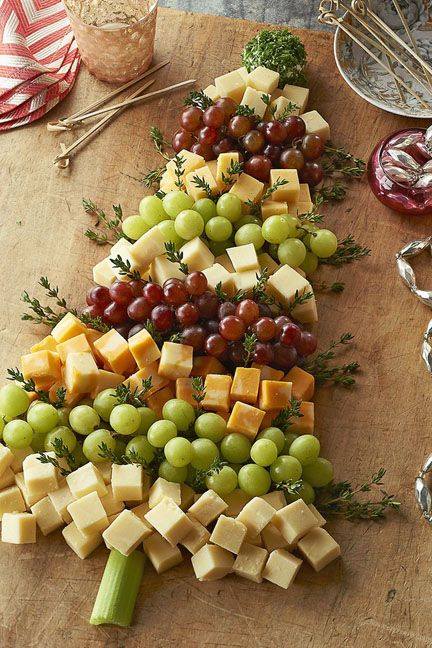 Grapes, raspberries, and blackberries for the Christmas tree
You can add other fruits if you wish to and to create the best Christmas tree and to add it to the table and eat it. It's simply amazing!
Make small Christmas trees for your children
Your children surely won't eat the large Christmas tree but you should make something small and interesting for them. For example, make these cute trees that they will eat for only 2 minutes!!!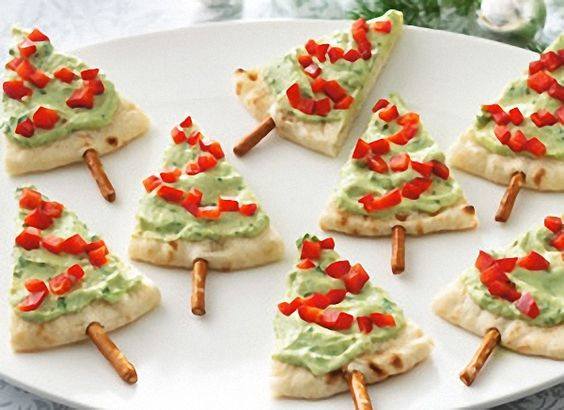 Merry Christmas dear friends and hope you will follow our page in the next year 2020 when we will have other great ideas only for you! Have a nice end of the week!