Who says that art can't be shown in cooking? This is cupcake art and I admire those people that know how to make this! These cupcakes are great for birthday parties, celebrations, anniversary, wedding. This is art and you can express your creativity in cupcakes too as Jane Taylor did! Something that you shouldn't miss is following now and that is cupcakes done with love!!!
Also, read about why pizza isn't the same as the pizza in our 90thies when we were a child. What changed?
Cupcake art – cupcakes made in Tenterden
Let me reveal to you that there is an online course named: Jany Taylor made cakes of Tenterden where he reveals how to make these cupcakes. What I love the most is that the cakes are homemade, gluten-free and so healthy for us. Follow the link that will take you there and maybe you will learn how to prepare it at home. By the way, check the following photos.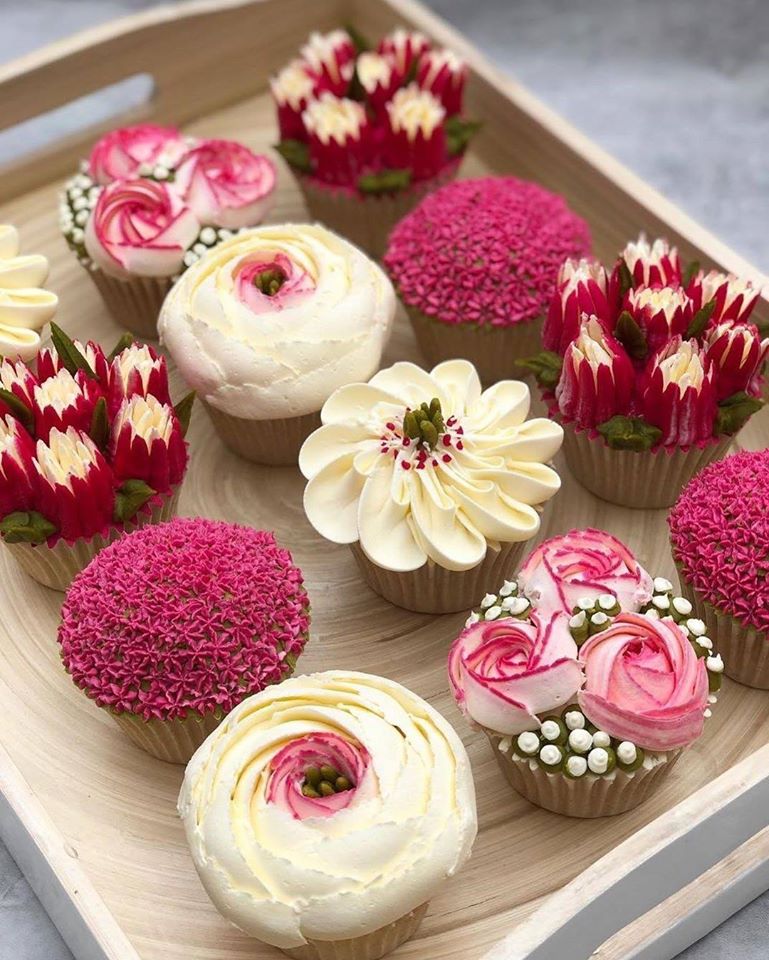 Red and white flowers on the muffins will give you nice decor for your wedding party or anniversary. It will show the love, harmony, and feelings between people.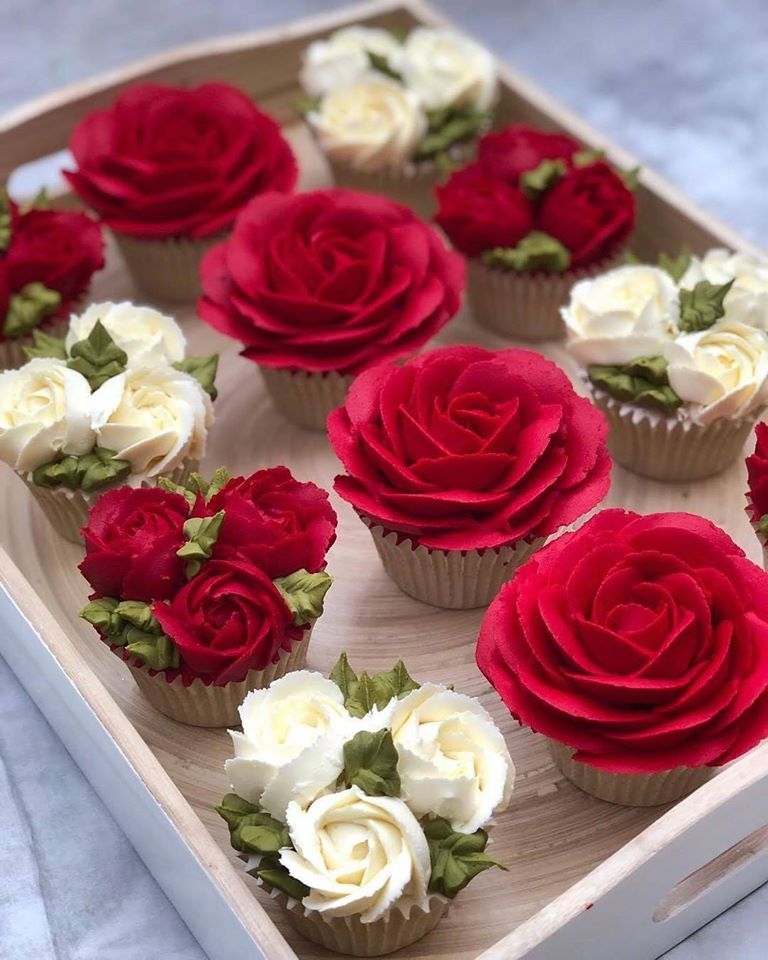 Just choose the color and enjoy cupcakes, in the following photo you will see a light orange cupcake which is nice decor for autumn birthdays and some other parties in this period.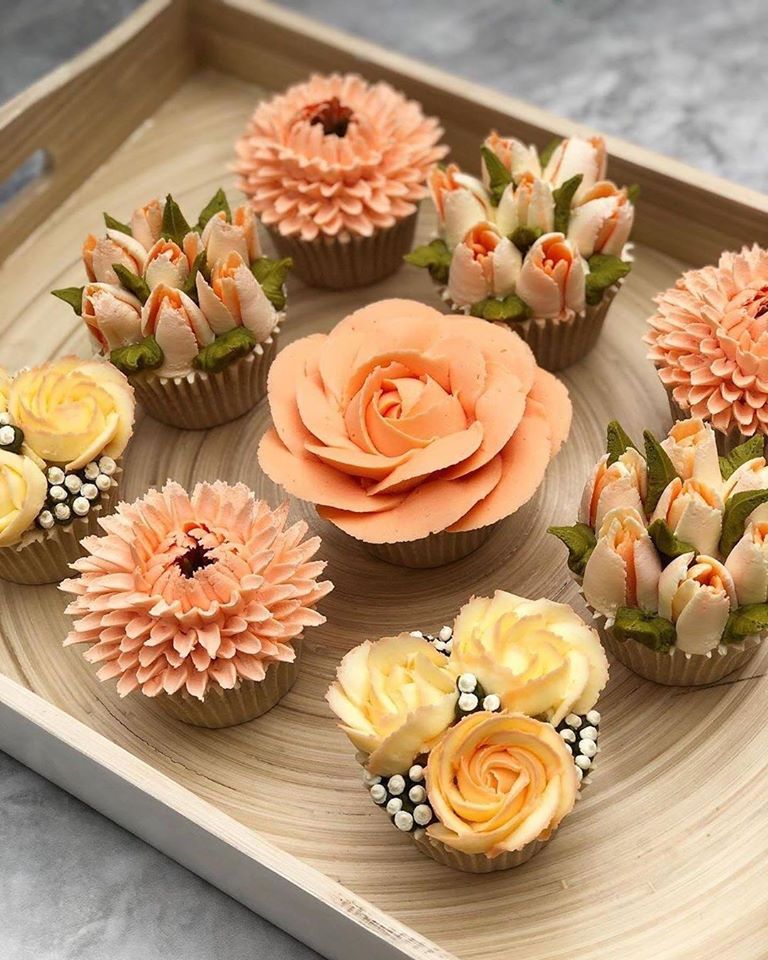 Purple muffins are a nice choice for birthday parties of your little princess. Take a look at this idea, choose the color and make it, play with food like this is ART.
In the end, you will see white and dark blue cookies done by the same person, Taylor and done in Tenterden. Spend one minute moe to see these delicious cookies.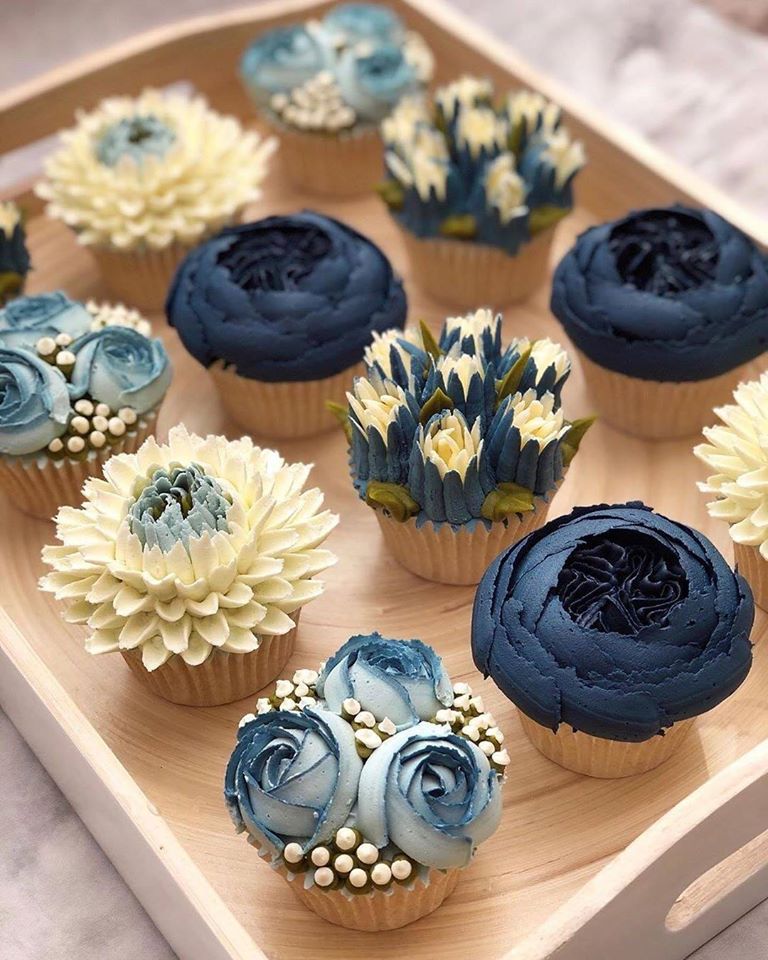 Photo by photo we are to the end of the post dear friends. Sincerely, I hope that this post was so amazing for you and you will tell your friends about it and together we will be checking our new post and ideas in the future!