Good morning dear friends. I hope that you haven't already prepared breakfast for your little children because we are here with our VERY NICE breakfast ideas. We will show you how to mix bread with fruits and give yur little children energy before school or kindergarten leaving.
Check our last post about creative kitchen utensils, tools we badly need in our kitchen where we spend even 60% of the time.
Give your children a lesson and teach them how to eat healthy food starting as children and this habit to lead all life. Be a creative parent with the help of our following fruit art in plate ideas!!!
Fruit owl breakfast ideas
Prepare an owl of fruits done by two pieces of bread, butter, cucumber, kiwi, and bluberries. All this in the place is full of vitamins and a fruit bomb to perfectly start the day. Inspire yourself fin this photo.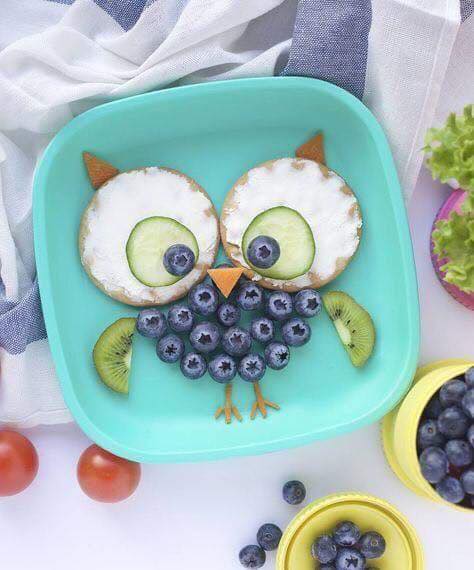 Fruits ice cream for breakfast
I don't think that any children will refuse to eat healthy ice cream as a breakfast. To prepare this meal you will need a banana, bread and one strawberry. What a vitamin bomb, I like it and I will prepare it someday for my own children.
Make a monster with grapes
Use grapes to make a small and healthy monsters that will be perfect start of the day and breakfast for your little children but also for you and your partner. Be creative with food!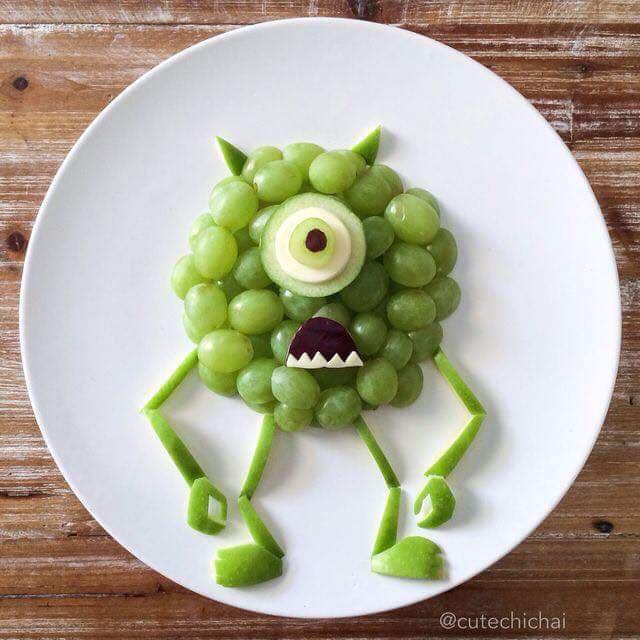 Make a butterfly with bread and fruits
Use oranges, bread, bananas and decorate the breakfast for the little ones. This butterfly let be your inspiration for the today or fro the next morning.
 Cereals and oranges – breakfast ideas
If your little children, don't want to eat cereals with milk, calm down and combine it with orange and banana. This will be enough to start the day and combine it with a glass of fresh orange juice done in blender.
Make teddy bear by pear
Use pear and make a teddy bear, to decorate use watermelon and bluberries. This will be the last idea from the post and I hope you are inspired now. Tell your friends about these creative ideas.
This is the end of the post, hope that you are inspired now, you are free to make breakfast for your little humans!