Hello, there creative cooker! For the most beautiful period of the year, Easter time, we have millions of ideas to try and recipes to do in kitchen time. For this year, we decided to share these egg sugar cookies that maybe you will try to make for your children and make them happy! Stay with us and see which ingredients you will need and the full process of preparing the cookies!!!
Egg sugar cookies
In the first photo, we can see funny cookies made with sugar and the shape can be chosen by ourselves. Bunny, egg or any other shape we can make it. Draw inspiration in the photo now and first check the ingredients you will need to prepare it.
2 and 1/4 cups floor
1/2 baking powder
1/4 teaspoon salt
3/4 cup butter ( unsalted)
2 vanilla extracts
almond extract
royal icing
The ingredients are the same for all cookies we will share in the following photos and the shape you can choose it, or your kids can do this. Mix all ingredients in a bowl, put it in a pan and bake it in the oven for about 10 minutes and at the end, just decorate!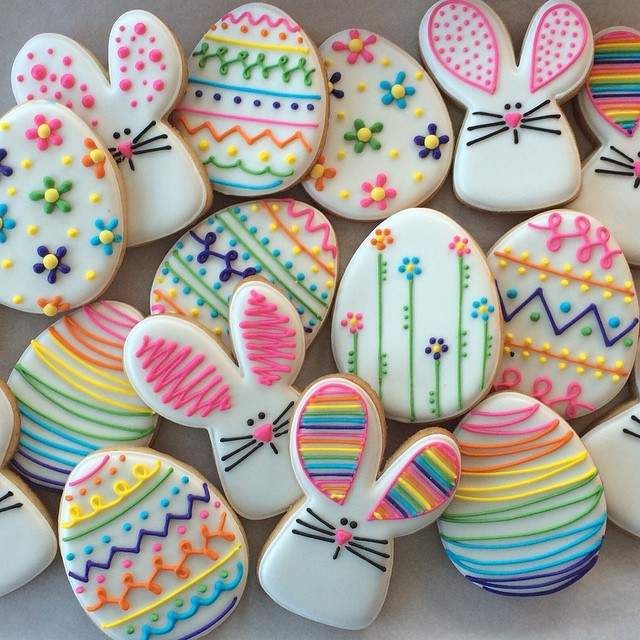 For example, we can make bunny legs and with this to have the best cookies for us, our children and for the whole family. See the ideas now.
Do these sugar cookies – eggs for Easter time and get ready for the best holiday of the year or share it with friends an family that are in plan to make it the eggs.
In the end, please also check about this SAUSAGE ART, the last post shared on our page recently with an aim to inside you and to start love cooking and catering. Thanks for your time, have a nice holiday, end of the week and rest of the day!!!