Cooking is not always boring, but sometimes it can be also fun. Especially, if you buy some interesting, awesome, useful and crazy kitchen gadgets. Recently we have published another kitchen gadgets ideas and I really hope that you found it using some of it. Now, we offer you another chance for other great ideas – again kitchen gadgets.
I invite you to stay until the end of this post and to see crazy kitchen gadgets you badly need in your kitchen place! Take a short glance and buy this kitchen tools to start cooking like a professional chef!
Thicker Stainless Heart-shaped Form For Frying Eggs
A romantic way to wish good morning to your partner. Just buy this thicker stainless steel heart-shaped from and fry eggs in the favourite form! Show your love to your partner, children and nephews. You really need this in kitchen place!
Photo via www.dhgate.com
Lemon squeezer – crazy kitchen gadgets
How about this cool idea, lemon squeezer kitchen tool – one innovative tool that helps you to keep the kitchen place clean. Have you heard about this idea?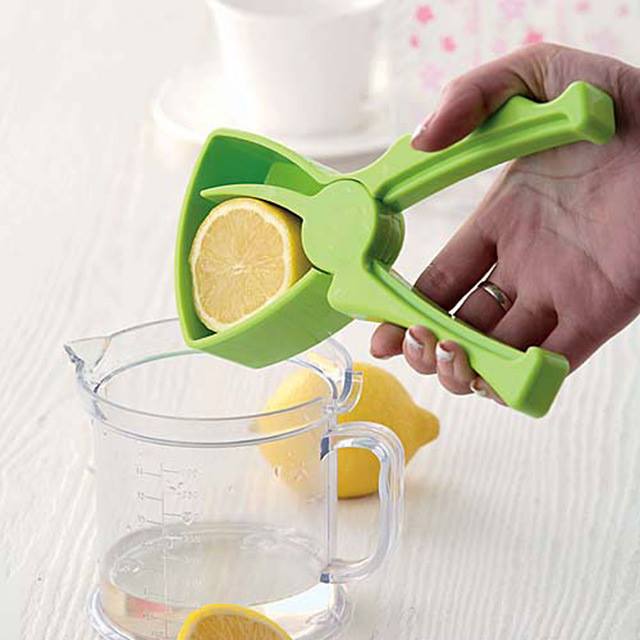 Lemon sprayer kitchen gadget you badly need in a home
And we are to the best idea of this post, a lemon sprayer kitchen gadget – a necessity for every kitchen. Every professional chef needs this kitchen tool. How nice it would be to have this in kitchen, you can spray on the fish, spray one the salad, spray on the soup wherever you wish to!
Water bottle ice cubes
Add ice cubes in a bottle and drink cold drinks in every period of the day. This tool is a need during the summer hot days. Do you share the same opinion as me? Crazy gadget, admit it!
Kitchen tool for removing an orange skin
An easy way to remove a skin of an orange. A small kitchen tool that won't take you  space in drawers but can make easy your cooking and preparation of fruit salade.
Spout Funnel soup pouring
The extra idea to keep clean kitchen surfaces and to prevent burning yourself. Cool idea that we all need in our kitchen place especially if we have little kids.
Quick Apple release kitchen tool
We need an apple release kitchen tool hen we make some apple pie or cake, when we bake apples or when we want to make a smoothie of apples. Whatever we do we must have this in a home, in one of the organized kitchen drawers.
Mill Shredder Chopper Herb Cutter Kitchen Tool
Herb mill is a need in cooking because we add herb almost in every meal. Make easy cooking and buy this creative tool that might help you to make favourite meals without making a mess! By the way, this is the last idea of this post and I want to THANK you to your attention! Share it the ideas with your friends!