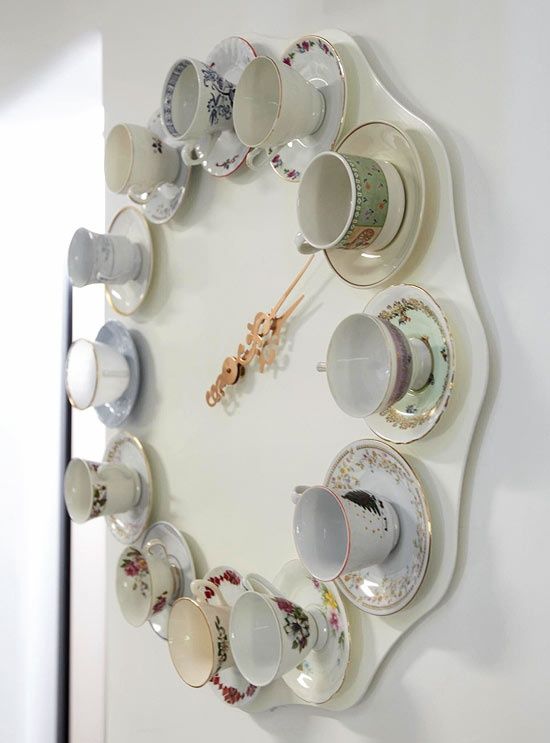 Never throw the old kitchen stuff because always is someway to re-purpose it. In this post, we will give you brilliant ideas about how to reuse the old kitchen tools. You will see amazing wall lighting made of pasta strainers, waterfall made of old kitchen stuff and many other ideas. I hope that you will try to make some of it at home. when you are already scrolling on our page please also check creative spoon art ideas that you can also make it in your free time.
After checking the photos and instructions tell me: Will you try to reuse it some of your old kitchen tools in your free time?
Make wall clock from old coffee cups
Creative idea for people who are never tired of making some new crafts for their houses. Don't throw the old coffee cups that were very special for you, but reuse it. Make adorable wall clock that will remind you on the day when you were happy and drinking a coffee in that cups. Amazing ideas, see it!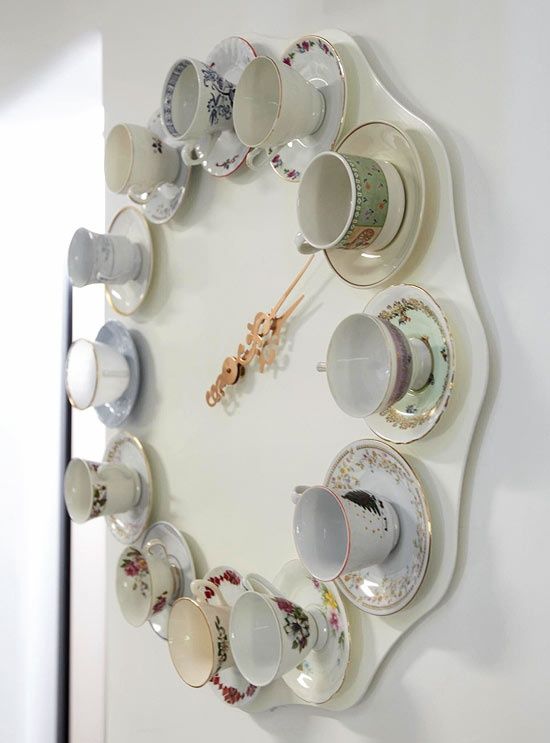 Do it yourself tiny garden in a teacup
In the same way, as you can reuse it the coffee cups, you can reuse the teacups too. Create one tiny and cute fairy garden in such a small space, in the space of an old teacup. Reuse the old things, be creative and make something that you will love it.
Hidden wall lighting made of old kitchen tools – pasta strainers
If you are a creative person there are million lovely ideas of crafts you can do in your free time. One amazing craft idea is about how to make wall lighting by yourself just by using pasta strainers. WOW, I adore this idea that will make a kitchen wall the best wall of the house.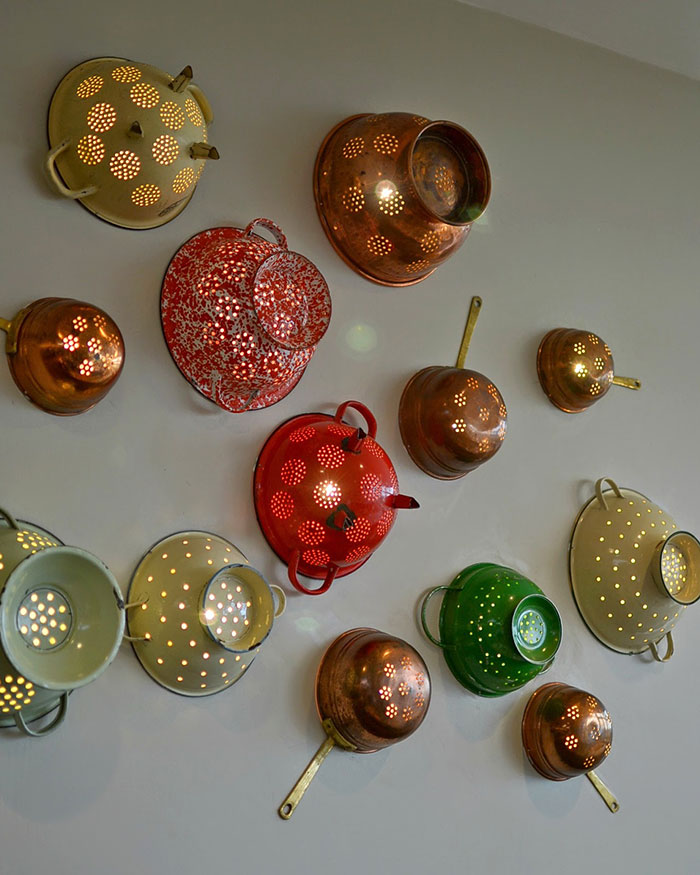 Do it yourself outdoor waterfall by reusing old kitchen stuff
Make rolling pin racks for towels organization
Who says that you need to throw the old rolling pins? Never do that because you can reuse it for making lovely racks that will afford you a good organization to the kitchen or bath towels.
Decorate the outdoor wall by using old plates
Make a nice outdoor or indoor house wall decoration just by using old plates that you don't need it anymore. Don't throw broken plates because you can use it too in this project. Check the photo and get inspiration.
8 wine bottles chandelier
Our last idea of this post is about how to reuse the old kitchen tools, this time is about wine bottles re-purpose. My idea for you is to make a lovely chandelier with the use of old glass bottles. If you accept it you will save money and get one special chandelier that will beautify your kitchen or dining room. Take a look in this photo and find inspiration for making a light fixture for your own ceiling.