Wish good morning to your partner or kids with the best fruit art! Check how to prepare the best breakfast with fruits full of vitamins for the whole family! But, if you aren't eating fruits in the morning, you can prepare sausages, check our last post about sausage art and find useful ideas for your eating menu!
Now, check the folllowing fruit combinations that will fill you with energy in the morning and you will be ready for work, your kids will be ready for school!
Make a giraffe with fruits
With yellow and red apple, you can make fruit art and lovely giraffe in the place. This wonderful breakfast will give you enough energy for you, your kids and the whole family.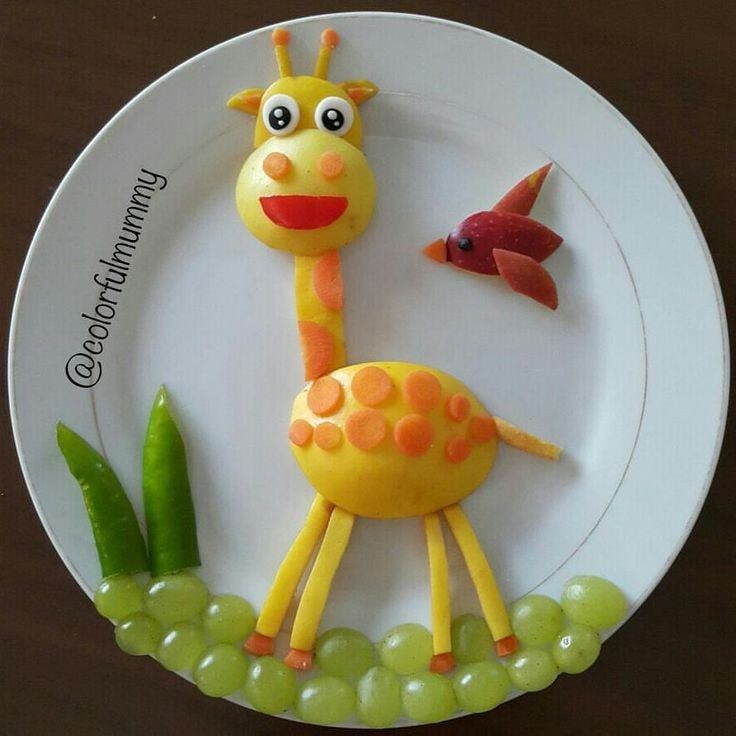 Make fruit art – make an apple owl
Apple a day keeps the doctor away. Repeat this proverb every day and prepare different apple art in the plate for your kids, your loved ones and for you also.
Make cute small cows by using strawberries
Each morning you can make different things! You can take strawberries and make perfect cows from it. Prepare this vitamin bomb for your kids and show them your love!
The dragon is at your house! 🙂
Make a small cute dragon in the plate with strawberry, orange, grapes and make a surprise for your kids! Every child loves dragon friends so don't think twice but make it!
Fruit art – prepare avocado for your children's breakfast
Bring avocado at home and make perfect food art for home and show your kids how much love you have for them! Take a look at the photo now and inspire yourself!
Make blueberry cat and fill your body with vitamins
Start the day with vitamins and eat blueberry every day! Teach your children to eat healthy food every day and this will be the best thing you can make for your kids!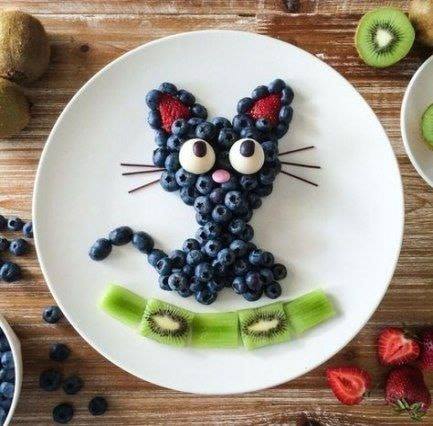 Thank you for your time! I hope that after checking this post, the fruit will be on your menu every morning. Have a nice start of the day!