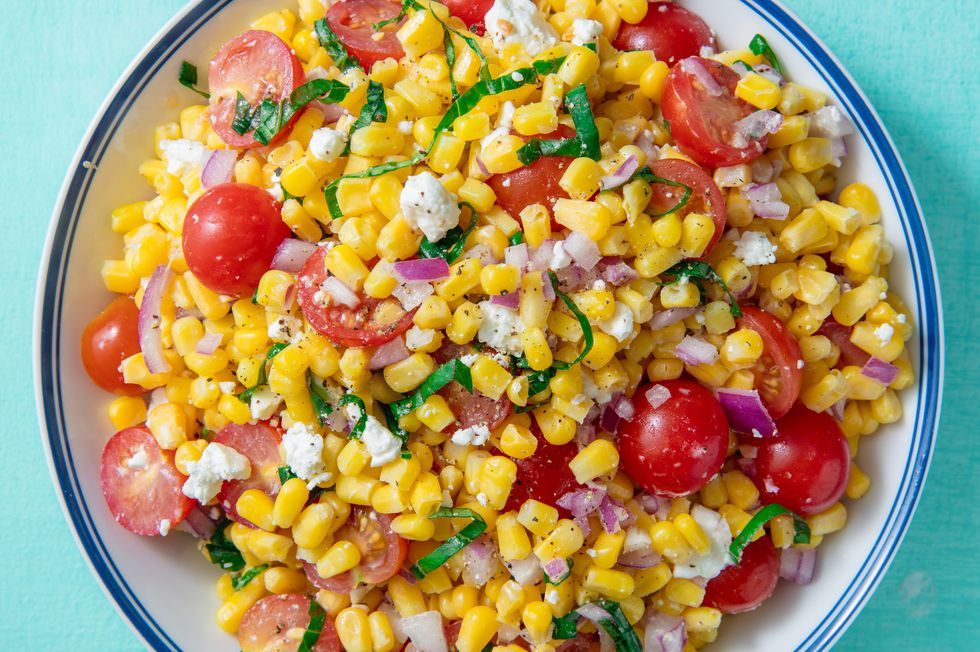 Sweet corn contains lutein and zeaxanthin, proteins that are very healthy for our body. Some people avoid eating or preparing sweet corn recipes because of gaining weight, but this fact is not true. On contrary, eating sweet corn can help you to lose weight because this is one healthy vegetable. 
One corn contains 86,04 calories, has no salt but contains vitamin A, vitamin C, magnesium and vitamin B 6. It also contains other vitamins but the topic of this post is delicious corn recipes, so let's keep to it. Scroll down and see the best recipes I have found ONLY for your inspiration!
Corn salad
This is the best recipe for a fresh salad. For preparation you will need the following ingredients:
4 c.

 

fresh or frozen corn

1 c.

 

tomatoes

1/3 c.

 

feta cheese

1/4 chopped 

onion

1/4 c.

 

basil

3 teaspoon

 

olive oil

Juice of 1 lime

Salt

black pepper
Click here if you want to read the full recipe about how to make this fresh salad. If you don't have a time for doing that just mix the ingredients and enjoy in your tasty salad!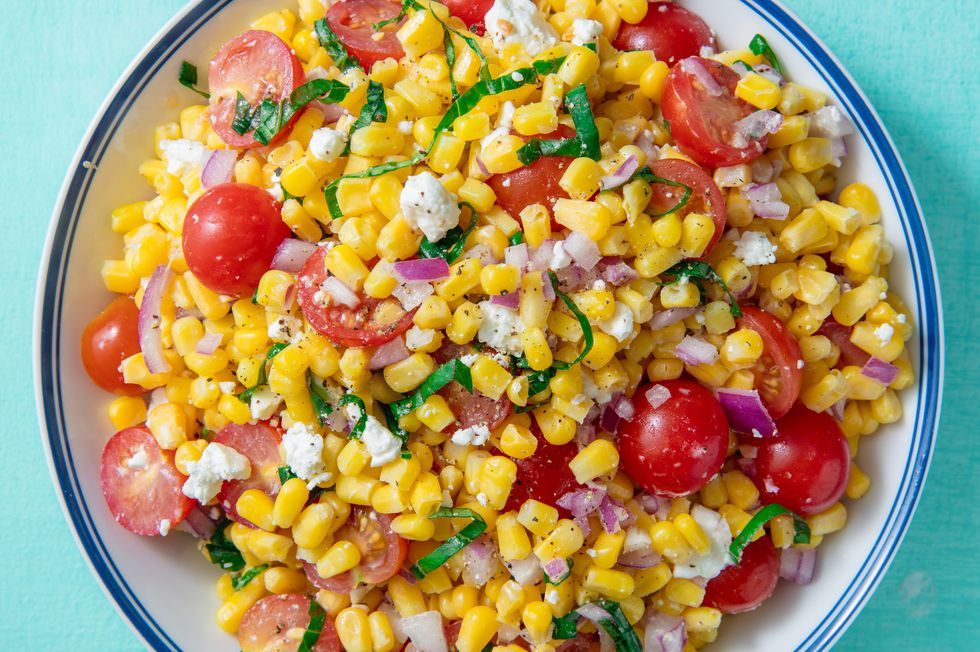 Grilled corn recipes
I love this tasty recipe that is ready for only five minutes. The preparation is easy, all you need to do is to place the corn on the barbeque and to grill it. This is children's favourite food and a replacement for a banana! Grilled corns are tastier than boiled, check it!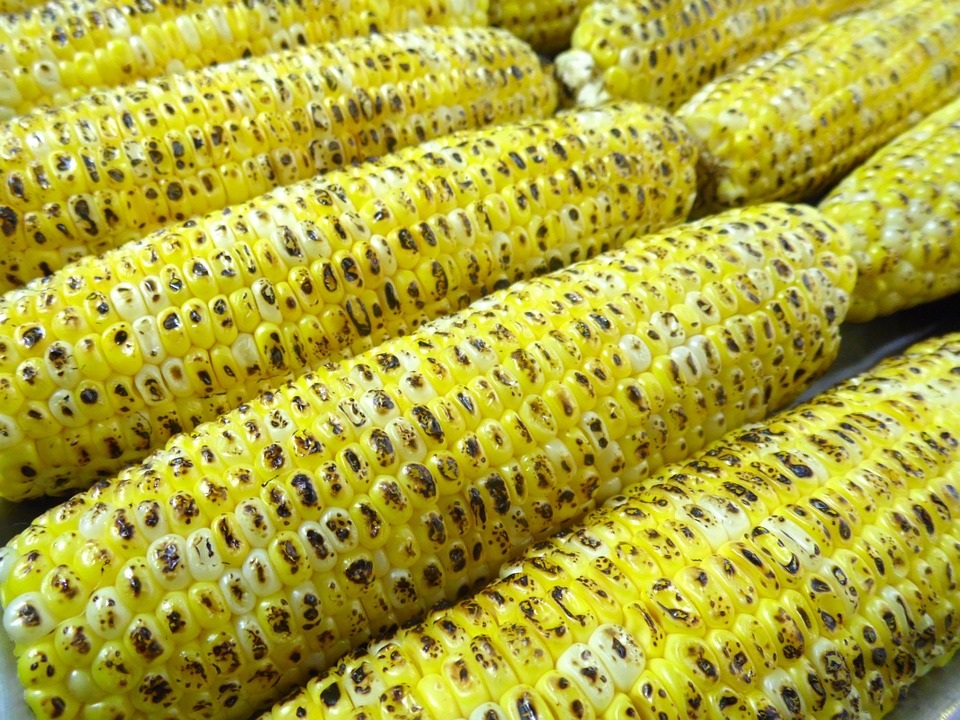 Corn pudding recipe
Pudding is a favourite meal for children, so one good idea to make a pudding off it is exactly the corn. For preparing this recipe you will need 55 minutes and the following ingredients:
3 tablespoons flour
2 tablespoons sugar
6 eggs
1/2 cup butter
2 cups heavy cream
sweet onion
fresh kernels
salt
For the full recipe, visit this page link and read the instructions.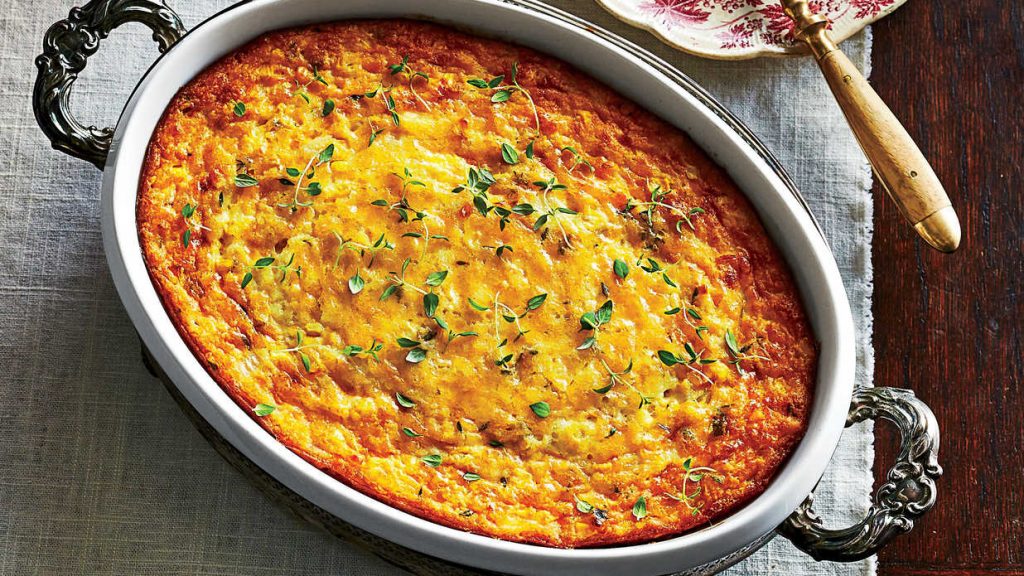 Corn Patties
One delicious recipe is corn patties, ideal for lunch with your family. The ingredients you will need for preparing this recipe are the following:
red onion
1,5 cups water
1 cup frozen kernel corn
2 tablespoons parsley
oregano and garlic as a spices
red onion
vinegar
black pepper
Check here for the full recipe and prepare this for breakfast, lunch or dinner time.
Tasty spaghetti with corn
One tasty idea for you is spaghetti with corn. This tasty recipe could be ready for only 10 minutes and served for 4,6 members of a family. Gather the needed ingredients and start with the preparation. You will need:
1 frozen 

can corn

1

 

 can whole kernel corn

1 

cup

 spaghetti (depends on about how many persons you are preparing)

1 

cup 

shredded mozzarella cheese

1 or half 

cup 

melted butter

2,3

, t

ablespoons 

onion (chopped)
If you want to read the full recipe I will upload the link right here, just click and make it clear. Please share these ideas with your friends who love cooking.