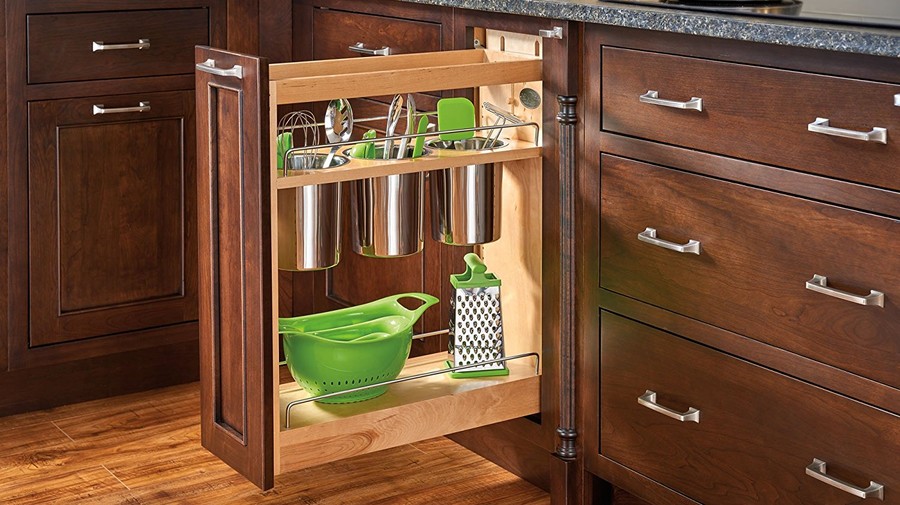 We spend a lot of time in the kitchen place, especially in cooking or in kitchen tools organization. This room serves us to prepare breakfast, lunch and dinner for the family. Cooking can be easier when you have a nice organization for your kitchen stuff. If not, this may be a problem for you. The problem is arising, when you are in a hurry and your children are sitting and waiting on the table. Imagine, you are in a hurry to prepare a lunch, but have no idea where to look for the knife, for the fork, etc.
Try to find a little time to stop this mess. Re-organize the kitchen in the best possible and easiest way. We are here to help you with our best ideas. You have a task to see the following images to save on the desktop and to re-organize the kitchen. Check out these smart and creative ideas about kitchen tools organization. Make the best organization for your kitchen place. When the organization is finished, you can easily prepare tasty egg recipes
Kitchen Drawers Work: Arrange Here Kitchen Tools
Transform your kitchen with the usage of drawers for organization. Use each drawer for a different tool to make a functional kitchen space. Make cooking practical to you.
Wall Shelving Storage: Arranging Dishes on The Kitchen Wall
This cool idea is used in a Farmhouse style. We must agree that is a smart organization for those who have a small kitchen. If you are one of them, use this idea and save on space.
Easy Kitchen Stuff Organization: Cabinet Utensil Organizer
Keep your sanity by organizing your utensils in a cabinet. Arrange here the kitchen tools you use every day. Find inspiration in this image to become an organized professional cooker.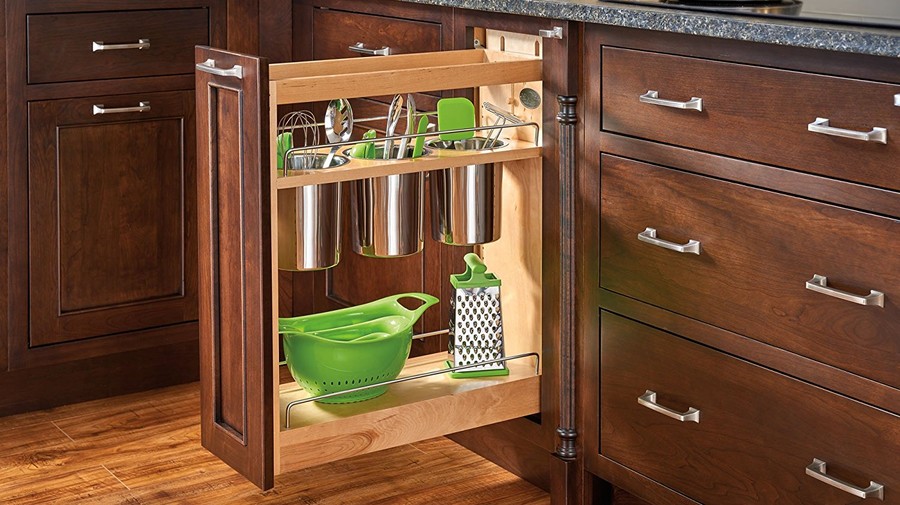 Functional Organization Idea: Sort Utensils
If you want a creative idea for kitchen utensils storage, here is it. The mason jars! Use coloured mason jars for kitchen tools organization. This doesn't mean that you have to purchase it these jars, but, you can paint it by yourself. Follow the instructions to find out how are made these painted utensils jars that help you in the kitchen organization.
Kitchen tools organization: hanging racks for pots and saucepans
Save space in your kitchen place and use this creative idea. Is practical to find what you need in a minute. Just hang the pots and pans on your ceiling hanging racks. If you don't like this idea, you can use wall racks.
Kitchen tools organizing: Sink Cabinet Holder
Here is how to organize kitchen stuff. Hang on countertop clutter racks to be visible for your eyes. Save your space and save your time on looking for something. Use this space to place the things you use every day. It looks nice organized, it's practical and functional idea.
These were ideas about how to organize your kitchen tools and utensils. Hope you found smart ideas that will serve you to ease the organizing. Thaks for reading!